HOSPITAL PARTNERSHIPS
Welcome to FACE's Save-A-Life Program!
What is the Save-A-Life Program?
An effort between FACE and veterinary hospitals to save lives of pets facing "economic euthanasia."
FACE partners with over 150 veterinary hospitals throughout San Diego County.
How does it work?
Clients complete the FACE grant Application process.
Grants are paid directly to our partner hospitals on behalf of approved patients.
In return, Save-a-Life partners provide a 25% discount on "FACE cases" and help fundraise for FACE when possible.
Why should I participate?
FACE will help you save the lives of your patients!
Partners will never have to euthanize an otherwise healthy patient again.
FACE publicizes its partners regularly through news stories, social media, and events.
Join FACE's Save-A-Life Network!
Please call 858-450-FACE or email [email protected] for more information on:
Receiving FACE funds
How your hospital can get involved in FACE fundraising
To request a meeting and/or staff training with FACE's Director
Click here to download our Hospital Information Packet!

Save-A-Life Testimonials 
Dr. Michele Drake is the driving force behind The Drake Center's dedication to its patients and the larger community. She along with her clinic have long been involved with FACE and we are so grateful to have their support. To read Dr. Drake's Save-A-Life testimonial, please click here!
In her position as Hospital Manager at VCA Animal Specialty Group, Sonni Nevarez plays a key role in helping save the lives of pets in need of critical veterinary care.  Sonni works closely with FACE to help clients in financial need.  "With the help of the FACE Foundation, I have the ability to SAVE several pets a year that are in desperate need of medical care from being euthanized," she says. To read Sonni's full testimonial, please click here!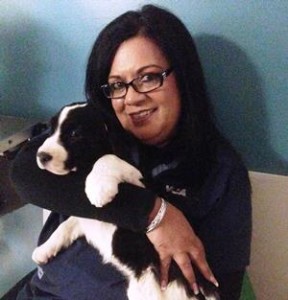 In addition to being a surgeon at the North County Veterinary Specialty Hospital, Dr. Seth Ganz also serves as Veterinary Relations Adviser on FACE's Advisory Committee. Dr. Ganz enthusiastically recommends that other veterinary practices consider working with FACE.  "They want to help," he says.  "They want to get their donations to the pets that need them.  Vets want to help every patient.  It's a win-win.  Enough said!" To read Dr. Ganz's full testimonial, please click here!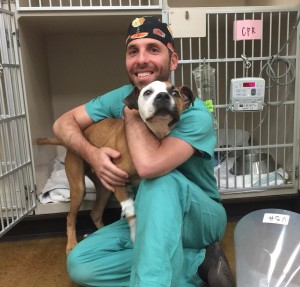 Andrea Baldwin is a Client Services Representative at San Diego Pet Hospital in Lemon Grove and has worked with FACE for years. Andrea values San Diego Pet Hospital's relationship with FACE.  "The joy and relief it brings to an owner to have assistance to help their beloved furry family members is priceless," she says.  To read more about Andrea and her experience with FACE, please click here!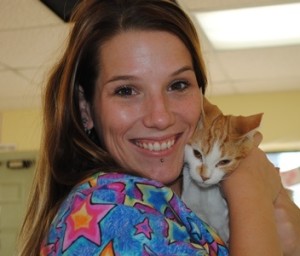 Meet FACE partner Rebecca Shaffer, Marketing Associate at the San Diego Veterinary Specialty Hospital's North County location.  For Rebecca, FACE means hope.  "Pets are family," she says. "It is devastating when you are unable to afford lifesaving veterinary care.  To read Rebecca's testimonial, please click here!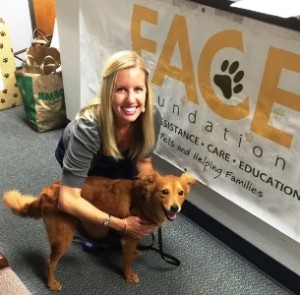 Meet Ehsan Khaleel, a committed staff member at FACE veterinary partner Plaza Boulevard Pet Hospital in National City.  Ehsan has worked closely with FACE staff on many cases over the years.  Ehsan describes FACE as a "lifeline" for pets.  To read Ehsan's Save-A-Life testimonial, please click here!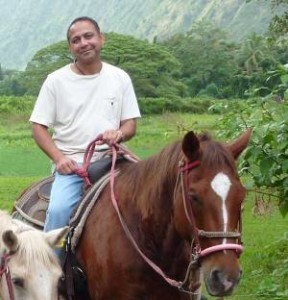 Madisyn Bonestell is currently the Client Care Lead at San Diego's Veterinary Specialty Hospital and a long-time member of the FACE family. Having interned with FACE for six months prior to joining the staff at VSH,  Madisyn has a unique perspective on the work that FACE does in collaboration with our veterinary partners. To read Madisyn's full testimonial, please click here!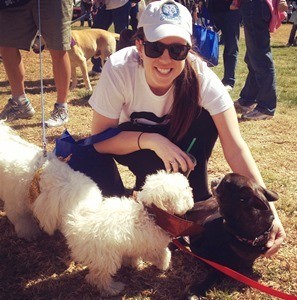 Meet Dr. Kitt Mueller of Mohnacky Animal Hospital in Escondido. Would she recommend other hospitals work with FACE?  "Yes!  Because they help give second chances!  There is nothing quite like knowing you saved a life!  FACE helps make that happen." To read Dr. Mueller's Save-A-Life testimonial, please click here!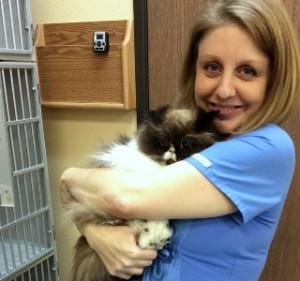 Dr. Crosby Roper established Bay Park Veterinary Clinic in 1993.  The clinic is a relatively new FACE Save a Life partner, but Dr. Roper is enthusiastic about working with FACE to help his clients save their pets.  "FACE offers us an opportunity to help pets that might otherwise go without treatment due to circumstances beyond the owner's control," says Dr. Roper. To read Dr. Roper's full testimonial, please click here!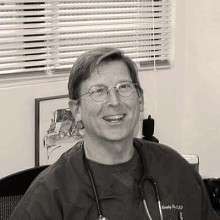 Together, FACE and California Veterinary Specialists have worked to save the lives of 35 family pets since 2009. Meet one of the founding partners of CVS, Dr. Amy Carr, an emergency and critical care specialist who has dedicated her entire career to emergency veterinary medicine. Dr. Carr sees multiple emergency cases each day, and appreciates the positive impact of a FACE grant for her clients. To read Dr. Carr's testimonial, please click here!