FRIENDS OF FACE
Support our Supporters!
Below and to the right are lists of a few amazing businesses and organizations that have repeatedly supported the FACE Foundation. Please consider supporting them in return!
Businesses that Give Back: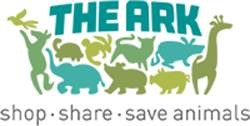 Ark Antiques supports not only FACE, but dozens of animal charities! Do your shopping at their lovely antique store and feel good knowing that you're supporting animals at the same time!
Ark Antiques 7620 Girard Ave, La Jolla, CA | 858.459.7755 | http://arkantiques.org/
A 501(C)(3) charitable organization to benefit animal welfare charities
---

You can easily help FACE every time you shop on Amazon! Simply go to www.smile.amazon.com and select the FACE Foundation as the organization you would like to support. Be sure to use Amazon Smile every time you shop!
NEW! Do you forget to use AmazonSmile when shopping? Install the free Smilematic Chrome Extension to automatically turn your everyday Amazon purchases into AmazonSmile donations.
---
Any time you shop at Bark & Co, a portion of your order will be donated to FACE. Simply use the code FACE1 at check-out, and 10% of the purchase price will be donated to FACE. Not only that, but FACE will also receive $15 for each BarkBox subscription ordered. So treat your pet to something nice and help save pets in need at the same time!
---
BISSELL and LostPetUSA.net have teamed up to help organizations like FACE raise money, and now you can help too!  When you purchase pet products on bissell.com and enter the code ADOPT at checkout, a portion of your purchase will be donated to FACE!
---

Chameleon John will donate $100 to FACE through their "Raise Through Shopping" program.
chameleonjohn.com/raise-through-shopping
---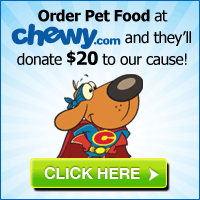 Chewy.com will donate $20 to FACE for every new shopper referred by us! Make sure to shop using this special link: https://www.chewy.com/rp/3819
---

Mention FACE at your next appointment with Canter Chiropractic and 10% of your purchase will go to FACE! Thank you Dr. Canter!
---

FACE has teamed up with Embrace Pet Insurance to offer you a 10% discount off your pet's insurance coverage! In addition, Embrace will donate $40 to anyone who enrolls referred by FACE. Click here for more information about our partnership.
---

Looking to buy or sell a home? Aaron will donate 10% of his commission to FACE so we can continue to save pets and help families. Visit www.fetchproperties.com for more information.
---

Anytime a user shops online at 500+ retailers, an average of 6% of their purchase price is donated! Simply start at our custom shopping page (found here), select the store you would like to shop from, and then shop directly on the retailer's page. Popular retailers include Macy's, Best Buy, Nordstrom, Bloomingdale's, Groupon, Expedia, and many more!
---
GLINA ART IS GOING TO THE ANIMALS!
Renowned local artist Glina will donate 40% of proceeds of all art work sold to the FACE Foundation, "where art can be used to heal."
View some of Glina's available artwork in the beautiful visual tour, feature here. See more at http://glinaart.wix.com/glinaart or contact Glina at [email protected].
---
Imagine shopping at your favorite stores and having a portion of your purchase benefit FACE. Just type in FACE Foundation at the prompt on the GoodShop home page and you'll be on your way to buying your favorite brands, all while benefiting animals and their families.
---
 
Just type in FACE Foundation, create an account with iGive and shop at brand name online stores through the iGive Mall. A portion of each of your purchases will be donated to FACE. Shop at stores such as Nordstrom, The Gap, Staples, Best Buy, Home Depot and many, many more!
---

Matranga & Company is a longtime supporter of FACE and our mission of saving pets and helping families. Matranga & company provides a wide range of accounting services to enterprising businesses and individuals principally located in Southern California.
---
 
Looking to buy or sell a home? Rich will donate 10% of his commission to FACE so we can continue to save pets and help families. Visit www.TheK9RealEstateAgent.com for more information.
---
Help FACE earn funds just by using your Ralphs Club Card every time you shop. If you do not yet have a Rewards Card, sign up here. Once you're signed into your account, click here to search for FACE Foundation and click "Enroll." After this step, you'll be automatically enrolled as a supporter of FACE through Ralph's Community Rewards program! Up to 4 percent of your purchase price will automatically be credited to our lifesaving efforts. It's that simple!
---

Go to http://rover.hasoffers.com  to sign up with our affiliate partner, Rover.com.  Rover is the nation's largest online network of pet sitters and dog walkers where you can find a trusted, 5-star pet care provider for your furry friend quickly and easily.  By signing up through the link, not only will you receive $25 off the cost of your first booking, but Rover will donate an additional $20 directly to the FACE Foundation!
---

---

Tuft + Paw makes beautiful, well made furniture for cats with an eye for modern design. Use this link and 10% of your purchase will be donated to FACE's lifesaving programs.
Nonprofit Organizations that Support FACE