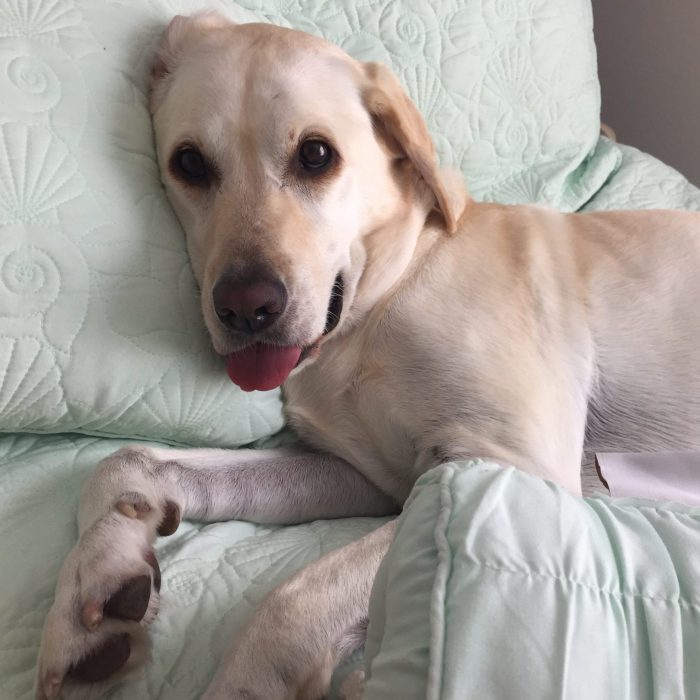 The Winter Family and "Marley"
"I truly do not know how to begin to thank you for your incredible generosity with me and my fur baby, Marley. I have been blessed to have almost 12 years so far with this amazing girl and the amount of love I feel for her is impossible to describe in words. When she so suddenly became so sick, the thought of "how much will this be" never crossed my mind. I instinctually knew she was in an emergency situation and that we had to get her to the hospital as quickly as possible. I would literally sell everything I own to keep Marley safe and healthy.
She is now recovering from her surgery comfortably at home and is getting every ounce of my love and care.
The cause you work for and the beautiful work you do is one of so much heart and I am forever in your debt and plan to pay this forward in any possible way. Thank you, thank you, thank you!"