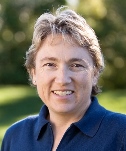 Susan Roll
Susan Roll, owner of Carlsbad Golf Center since 2003, is a twenty-one year PGA Class A Professional and an LPGA Life Member. Working as a golf professional since 1990, Roll has received numerous awards including 2011 SCPGA Golf Professional of the Year, 2011 PGA National Merchandiser of the Year – Public Facilities, 2010 Callaway Golf Professional of the Year, 2005 National and Western Section LPGA Teaching & Club Professionals Golf Professional of the Year, 2007 SCPGA Clubfitter of the Year, 2011 PING Golf National Clubfitter of the Year, 1997 Golf For Women Magazine Top 50 Instructor, and has received various awards for her contributions to the SCPGA.
Susan is actively involved as a member in many committees and boards including SCPGA Board of Directors, KBS Shafts Advisory Board, SCPGA Player Development Chairperson, SCPGA Junior Tour Foundation Advisory Board, Golf Digest Magazine "Hot List" Retail Panelist & Equipment Tester – 2006-2007, 2009-2014 and she just completed five years as an Officer of the PGA San Diego Chapter – Honorary President 2014, President 2013, Vice-President 2012, Secretary 2010-11.
Susan is a big animal lover and has one rescue dog named Chance.