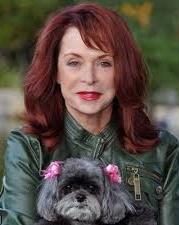 Sandie Lampe
Sandie Lampe is a five-time award-winning writer and TV correspondent based in San Diego, California. Her column in San Diego Home & Garden Lifestyles Magazine (San Diego's oldest shelter monthly magazine) has been running since 2008 and is regarded as one of San Diego's finest reads. Sandie is also a TV Pet correspondence on KUSI television, the number one independent station in the market. There she created "pet patrol," where she covers all local pet events from the largest Surf Dog Surfing Contest in the United States to Mostly Monkeys Refuge and yappy hours at posh downtown hotels. Sandie also has made a documentary series with KUSI TV highlighting pet wellness and medicine: Pets Rx, Healing Paws, and The Biting Truth. Sandie has an extensive background in human behavior. She has spent the last 20 years studying human behavior. She is the current President of the Personology Institute, and her book Profiling Your Personality, which she co-authored, is in its 3rd reprint.
Her background in identifying personality traits in humans led to her fascination with animal behavior and with her advocacy for animal rights and animal well-being.
Sandie Lampe's life changed forever when a little puppy was given to her as a gift. She looked into Schmoozer's eyes and she was hooked. Her dedication to dogs and animal rights has spiraled into a lifestyle of writing about and participating in any event that promotes the welfare of animals.