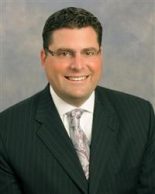 Jarrett Bostwick
Jarrett serves as General Counsel & Co-Founder at Spearhead Capital, LLC, and focuses his practice on Wealth Transfer, Philanthropy Planning, Income Tax Planning, and Trusts and Estates. His experience includes all facets of wealth and philanthropy planning, specifically pertaining to areas of charitable split interest trusts, private foundations and supporting organizations. Jarrett has assisted numerous affluent families, entrepreneurs and family offices seamlessly integrate both their charitable and wealth transfer planning goals, and design, analyze and implement complex income tax and estate tax planning strategies.
Jarrett earned his Bachelor of Arts in International Affairs Degree at The George Washington University in Washington, D.C., his Juris Doctorate Degree from Gonzaga University School of Law in Spokane, Washington, and his Masters of Law in Taxation Degree from The University of Washington School of Law in Seattle, Washington. Jarrett was named by Worth Magazine as "One of the Top 100 Attorneys in the United States" serving families and family offices.
Jarrett had been supporting the FACE Foundation for several years prior to being invited to join the Board of Directors. He and his wife have three sons, one daughter, and two rescued mini Australian Shepherds.