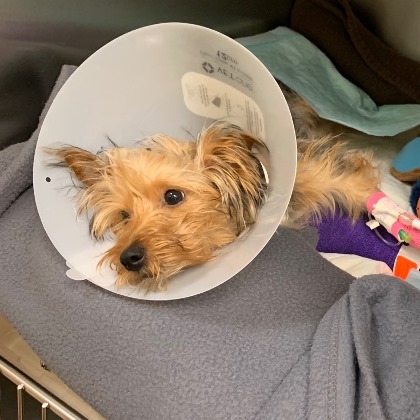 Thor
Adorable Thor is a seven-month-old yorkie who took a rough fall one day when his parents weren't home and ended up fracturing two of his legs.
Thor's parents were absolutely devastated. The estimate for his required care was nowhere near something they could afford. They immediately went into action by reaching out to friends and family for donations and starting online fundraising campaigns. Through all their efforts, they still came up short in reaching the full amount needed to cover Thor's necessary care.
When they found out about Thor's parents financial constraints, California Veterinary Specialists immediately thought of FACE! The hospital staff referred his parents directly to us, and we were able to make a pledge to cover the remaining amount needed for Thor to get surgery. To a long, happy, and healthy life for Thor and his family!