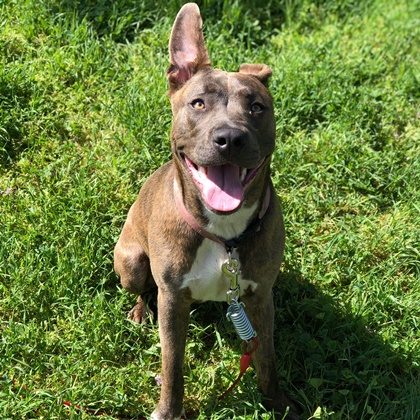 Stevie
Stevie is a happy 18-month-old pitbull terrier who found her forever home with her mom only two months ago. Being the playful young dog she is, Stevie accidentally ended up ingesting something she shouldn't have which required surgical removal.
Stevie was unable to eat, drink, and was too tired to move. Stevie's animal hospital, Mohnacky Animal Hospital of Vista, referred her and her mom to FACE for help with financial assistance.
Thankfully, Stevie's mom quickly got in touch with us and we were able to help this sweet girl.
From Stevie's mom: "We are so grateful. Without you guys, we honestly wouldn't have her to this day. This is her, Stevie. Thank you guys so much".