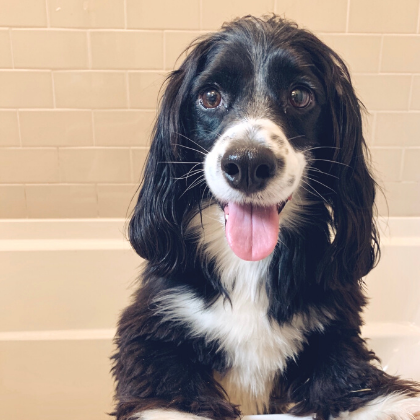 Sterling
Sterling had been in good health, so when he started hunching and then dragging his hind legs, it was clear something was really wrong. His "mom" rushed him to the vet where the doctors determined Sterling had a spinal disease that needed emergency surgery. After a move and recently taking on new school debt, Sterling's mom couldn't afford the full cost of the surgery needed to save her beloved pet. Thanks to the generosity of Life Sponsor Ruggable, we were able to make a pledge so that Sterling could get the care he needed.
There's no better news to deliver then to let a family know that their application has been approved. Upon hearing that FACE could assist, Sterling's mom exclaimed "Oh my goodness, thank you so much! I am in tears. Oh goodness, I just cannot put into words what this means to me. Thank you so so much!"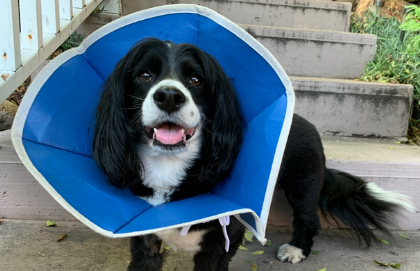 Thank you to Ruggable for keeping this family together! Through their People, Pets, & Planet philanthropy program, Ruggable sponsors life-saving care for two FACE pets every month.