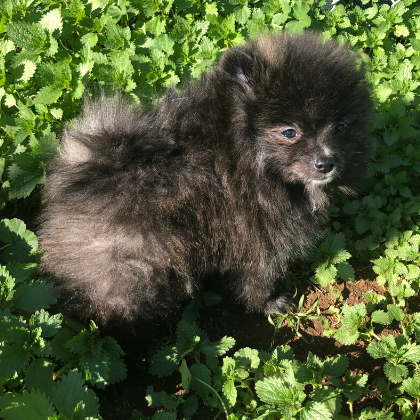 Rita
After her first owners lost their home and were unable to care for her, Rita was lucky enough to be adopted again by her now forever family. This playful Pomeranian is very loved by her "dad" and "grandma" who would do whatever they needed to make sure she was cared for. Recently the unthinkable happened- Rita was unfortunately bit by another dog, causing her tiny jaw to fracture!  Her family rushed her to Spring Valley Animal Medical Center where they determined she needed a surgical repair.
This emergency came at a terrible time- both her parents were out of work due to the COVID-19 health crisis. Her dad worked for a local restaurant and her grandma worked in childcare, both have been laid off or unable to work during the health crisis.
Rita was in a lot of pain and had issues eating, she needed the surgery to be done as soon as possible to save her life. Thankfully, the team at Spring Valley Animal Medical Center were able to help the family with an application for FACE. After reviewing their application and financials, FACE was able to approve Rita's application so that she could get the medical care she needed. We owe a special thank you to Life Sponsor Talley & Co. for supporting FACE and helping us save Rita!