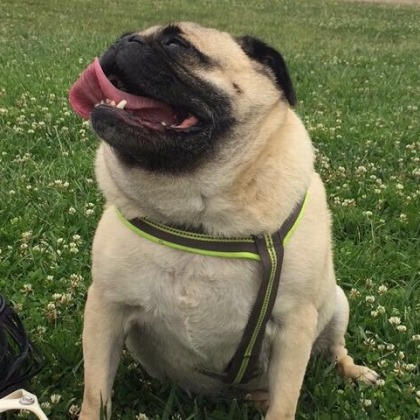 Paw
Meet Paw! Paw is a sweet six-year-old pug who ended up in a nasty fight with a neighborhood dog. Paw's dad immediately rushed him to the veterinary hospital, where they confirmed he would need an enucleation, or eye removal.
Paw's dad works a minimum wage job and thus finds it difficult to save after paying all his normal bills. He had spent his last bit of money just taking Paw to the hospital and he didn't know what to do.
Thankfully, Paw's veterinary hospital gave his dad a FACE brochure and encouraged him to contact us. We explained our process to Paw's dad and he quickly got us everything we needed. We were able to approve funding for Paw's care shortly after that. He has recovered fabulously and is just as cute with one eye missing!