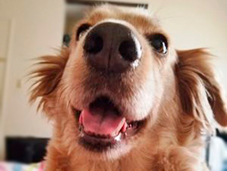 Our Milestone Success Stories!
FACE is excited to celebrate our 1500th pet saved and 10 Year Anniversary this summer! Let's remember some of our milestone Success Stories we accomplished over the years with the help of our supporters…
---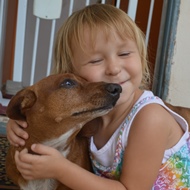 Meet "Chili!"
Back in 2009, Chili was diagnosed with Invertebral Disc Disease (IVDD), a condition all too common among our Doxie friends. Chili needed an emergency spinal surgery if he was ever going to walk again. His owners were in debt and expecting a new baby anytime, so the unexpected cost for Chili's surgery was not doable for them. In an effort to save Chili, his family reached out to FACE, who with the help of our supporters was able to get Chili into surgery and back home with his "parents" and new "sister." Special thanks to FACE Save-a-Life Partner
Veterinary Specialty Hospital
for helping to save Chili!
---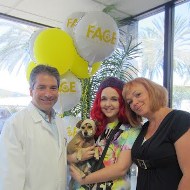 Three years later in 2012, FACE saved our
500th life "Penny"
from a snake bite in partnership with 
ABC Veterinary Hospital in San Marcos
. Penny was attacked by a venomous snake and sustained a deep open wound on her neck. In order to save her life, she needed surgery to repair the wound and remove the necrotic tissue. Penny's family of five had been struggling ever since their home and business burned down in the San Diego wildfires. They couldn't bear the thought of losing Penny too simply because they couldn't afford her treatment. Thankfully, FACE was able to partner with her veterinarian to get her treated, and we are excited that Penny was our 500th life saved.
---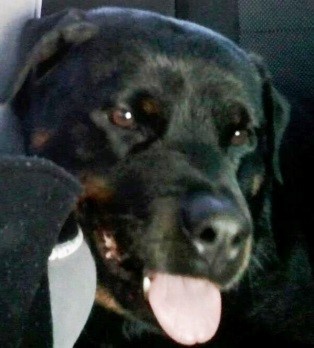 Two years after Penny, FACE reached our
1000th life milestone with "Khya,"
the senior Rottweiler. Khya was diagnosed with Pyometra, a severe uterine infection in unspayed females which if left untreated can be fatal. Khya's owners, a hard-working couple with a young son, were heartbroken. The estimate for surgery was more than they could afford. Fortunately, FACE was able to give a life-saving financial grant so that Khya could receive the surgery she needed. "You saved my baby," said her grateful dad, who had spent the night on the hospital floor with Khya when he thought it would be her last. "Thank you." FACE is lucky to have a great partner like
Pet Emergency and Specialty Center
, who worked with us in order to save Khya.
---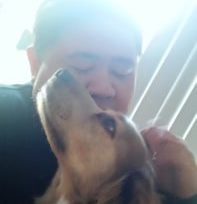 Fast forward to 2016, and FACE has now saved our 1500th pet, "Emma." This summer, Emma fell ill unexpectedly. She could barely eat and was very lethargic, so her owner took her to the vet immediately. After examining Emma, FACE Save-a-Life Partner Pet Emergency and Specialty Center (PESC) determined that she also had Pyometra, which her owner had never heard of. Unfortunately, this issue is much to common among unspayed females, which is why FACE is adamant about educating our community about the importance of preventative spaying and neutering. After spending all he could on diagnosing and managing Emma's infection, her owner was financially tapped. Without surgery, euthanasia is the recommended course for animals who have Pyometra. Fortunately, Emma was able to get her surgery thanks to FACE and the amazing team at PESC, who generously discounted the procedure for this family.
FACE would like to give a huge thank you to our supporters for helping to make our all of our 1500 lives saved possible. Because of you, pets like Chili, Penny, Khya and Emma can enjoy a second chance at life.  If you want to help save pets like these in honor of our 10 Year Anniversary, please consider making a life-saving donation today! Please write "10 Year" in the In Honor Of or Comments box.