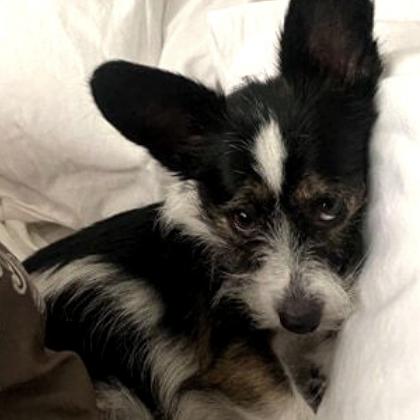 Otto
A few weeks ago, Otto was suddenly unable to walk! He needed emergency orthopedic surgery, but the cost was more than his "mom" could afford. She lives paycheck to paycheck and recently had to move in with extended family just to make ends meet. Otto was his mom's best friend and she almost lost him simply because she didn't have the means to pay for his needed care. Thankfully, the team at Veterinary Specialty Hospital, Sorrento Valley referred the family to apply for FACE assistance.
"I want to thank you for helping my granddaughter and my Great-Grandpup, Otto, with his back surgery. I don't know what they would have done without you. The cost of pet care is so high… you kept our family together." – Otto's family
Thanks to support from FACE partner and Life Sponsor Ruggable, Otto was able to get the care he needed to save his life!