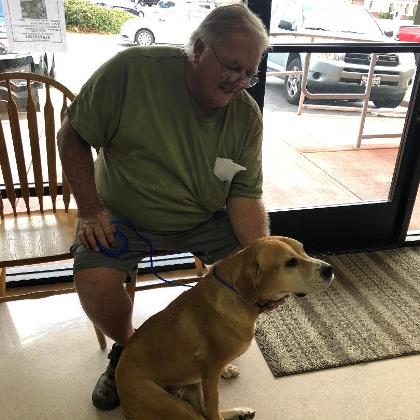 Nicki
Nicki ended up at Judy Veterinary Clinic after her family noticed her unable to eat. At the hospital, Nicki was diagnosed with pyometra, an infection of the uterus,  and her family was informed that she needed an emergency surgery or else she may become septic.
Nicki's parents are seniors who care for their five grandchildren. They desperately wanted to help their dog, but they just didn't have the finances to pay for her life-saving surgery. The veterinary hospital contacted FACE after her family expressed significant financial concerns. Nicki's family quickly got everything together and submitted an application to save their girl.
We're happy to report- we were able to help Nicki! The photo included is when Nicki's dad got to pick her up and take her home after a successful surgery. Wishing all the best for Nicki and her family.