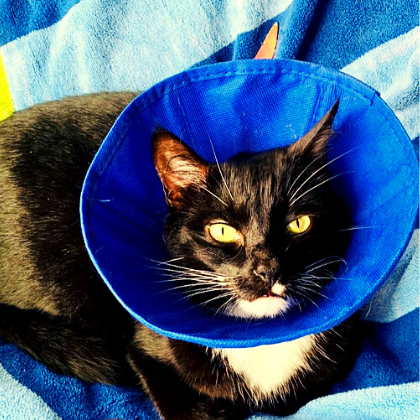 Mr. Chow
Mr. Chow is a handsome tuxedo cat that has been a big part of his family for 5 years. His "mom" is a hard working nurse with a son in college. She had recently taken in a friend who lost his job due to the pandemic, along with his two children. On top of generously taking care of a newfound family of five, Mr. Chow suddenly became very sick.
When Mr. Chow developed a life-threatening urethral obstruction, his family didn't know what to do. They exhausted all options, but just couldn't come up with the funds to pay for his emergency surgery. They reached out to FACE as a final resort – we knew we needed to help this struggling family. Thanks to our generous supporters, FACE saved Mr. Chow and nearly 2,900 pets in need of emergency medical care.
From Mr. Chow's family: "We are so grateful for your generosity and assistance. You saved Mr Chow's life. We are forever thankful for your foundation and it's vision."
Donate today to help to give beloved pets in our community a second chance in 2021 & beyond. NOW through December 31st, all donations will be matched dollar-for-dollar up to $100,000 – so your gift will go twice as far!