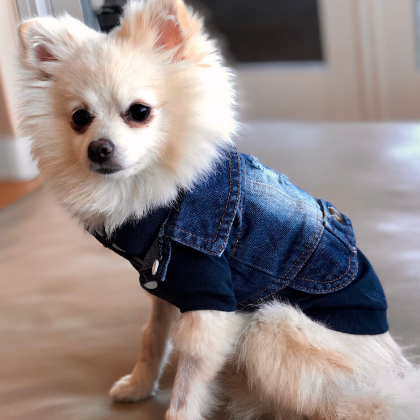 Moosh
This fashionable little pup is 10 month old Moosh! Moosh's "mom" had been working in the hospitality industry, but when events started being canceled do to the COVID-19 health crisis, she was laid off from her job. It's never a good time for a pet to need emergency care, but Moosh's medical emergency came at particularly bad time for his family. After Moosh jumped out of a car and broke his leg, the doctors at San Diego Bay Animal Hospital determined he needed surgery as soon as possible. Uncertain of when she would be getting her next paycheck, Moosh's mom reached out to FACE for help. Thanks to a generous discount from our veterinary partner and generous supporters, Moosh was able to get the care he needed.
"I'm writing you to thank each and everyone of you from the bottom of my heart! I didn't know how I was going to be able to afford to pay for the surgery being that I just lost my job and have no idea when I would be able to be bringing in some sort of income in the near future. I am at a loss for words and cannot thank FACE and it's wonderful donors enough for saving my puppy's arm!"
– Moosh's mom
Pets like Moosh need your help now more than ever.
Click here to donate to FACE's life-saving programs and help beloved pets and their families.