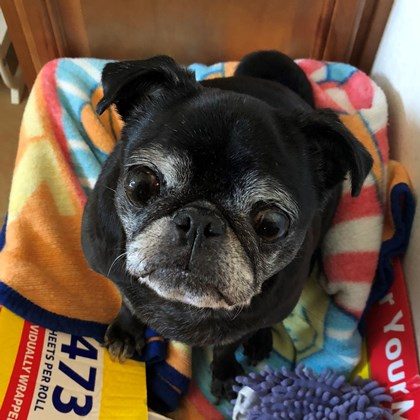 Millie Moo
Sweet Millie Moo is a 10-year old lovable pug who spends her days with her mom and dad here in San Diego. When Millie suddenly appeared lethargic and was found stumbling into things, her parents immediately took her to the vet hospital.
Upon hospital visit, Millie was diagnosed as having mistakenly suffered from an insulin overdose. Her parents felt horrible. They have a board to keep track of Millie's medications and were always so responsible in caring for their sweet girl.
When they found out Millie needed emergency surgery that night in order to survive, they had no idea what to do. VCA Animal Specialty Group referred Millie's parents to FACE. Once we received Millie's application, we were able to review and make a pledge towards her life-saving veterinary care!