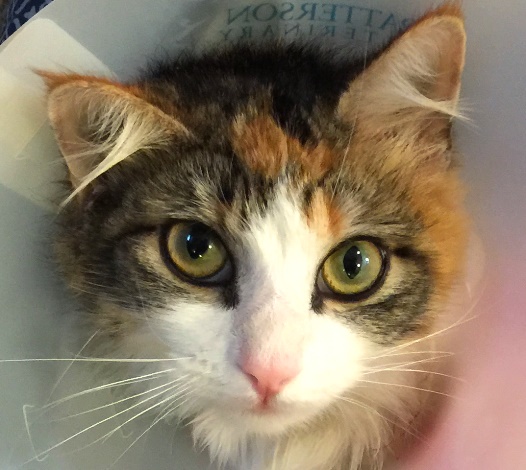 Meet Success Story Rainbow!
Meet Rainbow! Rainbow's "dad" Alejandro fell in love with this sweet girl when he found her as a stray. That day, Alejandro decided to make Rainbow a part of his family. A year later, tragedy struck when Rainbow snuck out of the house and was hit by a car. She sustained multiple painful fractures that required emergency veterinary care.
Alejandro is a full-time student working part-time to support his family of five (including Rainbow!).  He and his girlfriend spent thousands of dollars on Rainbow's diagnostic tests, exams and hospital stay. When it was time to pay for Rainbow's surgery, this family had exhausted their funds and had no where to turn. They could not afford the surgery Rainbow needed to survive and they could not bare the thought of losing her.
Thankfully, Alejandro was referred to FACE.  He promptly applied for a assistance, and with help from Lil Bub's Big Fund with the ASPCA FACE able to help save Rainbow!
Rainbow is now back at home recovered, purring, and enjoying a second chance at life.