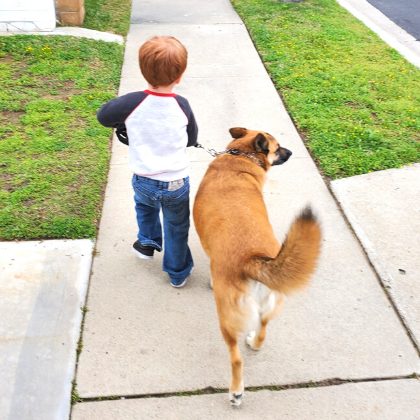 Max
After Max fell ill, his family rushed him to All Day Pet Hospital. The doctor suspected that Max had eaten a sock or a towel that needed to be surgically removed. After dealing with a different family medical emergency and lay offs due to COVID, Max's "parents" did not have the funds to pay for the care needed to save his life. Max is a beloved member of their family and they were determined to get him the care he needed. They reached out to FACE for help and our after-hours team was able to approve the application in time for Max to have surgery!
Upon hearing the good news, Max's family said "I thank you so much, trying not to tear up… Max has changed our lives. As a veteran with my own PTSD related issues, he is the missing piece of our souls and a huge comfort as a companion. I have donated already; I will help any way I can for as long as I can."
Max's success story was made possible with the support of our friends at Ruggable. As part of their new Philanthropic Mission, Ruggable has committed to doubling their monthly donation to FACE, sponsoring life-saving care for two pets a month!