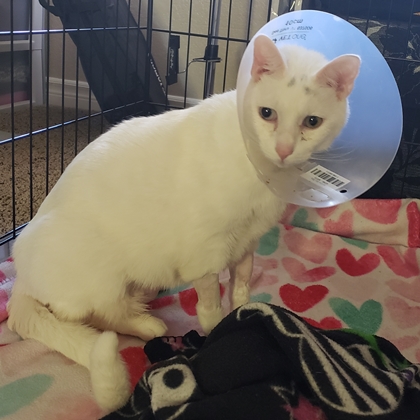 Marmalade
Marmalade is a sweet kitty who FACE was contacted about when he was diagnosed with a urinary blockage. FACE was thankfully able to assist Marmalade and his family and we recently received a kind update from his family. Thank you all for making saving pets like Marmalade possible!
"Hello FACE Foundation,
We wanted to reach out and give you an update on Marmalade. His surgery went well and he was able to come home with us today! He was purring up a storm when he saw us and already seems to be feeling a lot better, even though he is still recovering.
Thank you so much for saving our precious kitty's life! We couldn't imagine a world without this sweet loving boy in it and that is what would have happened without the amazingly generous help that the FACE foundation and it's donors provided to us.  You have truly enriched our lives in a way that we will be eternally thankful for! It warms our hearts to know that there is such a wonderful organization in our community!"