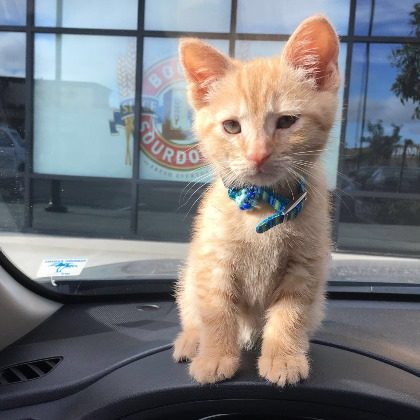 Makakilo
Makakilo, or "Kilo" was adopted by his mom, Alicia, after she was involved in a serious car accident that left her unable to participate in activities she used to enjoy. Her doctor suggested she consider a companion pet to keep her company during her recuperation. Though self proclaimed "not a cat person", Alicia soon fell in love with Kilo and the two became inseparable.
Unfortunately, one day when Alicia wasn't looking, Kilo snuck out of the house and ended up being brought back to her from a neighbor who saw him be hit by a car. In a complete panic, Alicia rushed Kilo to the hospital, where x-rays confirmed he had a fractured femur which would require surgical intervention.
Alicia was still in the process of looking for work after recovering from her accident and had no where near the funds needed to pay for Kilo's surgery. She was absolutely devastated to see him in so much pain, but had no idea where to turn. Thankfully, Veterinary Specialty Hospital in Sorrento Valley told Alicia about FACE. She quickly applied and we were able to approve to assist with Kilo's surgery!
He is happily back home recovering safely with his mom.