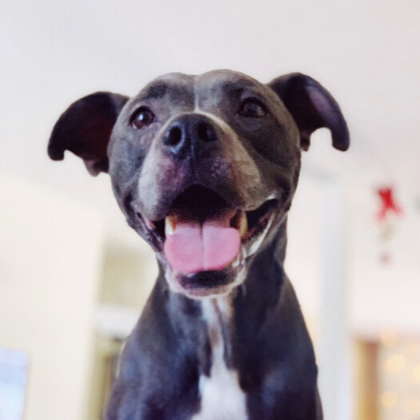 Kyle
Look at that happy smile! When Kyle stopped eating and started acting down, his family knew something was very wrong. They rushed him to Penasquitos Pet Clinic who found he had accidentally eaten a large bone that needed to be surgically removed in order for him to survive.
Kyle's family was devastated. They had been struggling financially due to COVID related layoffs and could not afford the cost of his life-saving care, but they just couldn't give up on their happy boy. With no other options, the family applied to FACE and was approved! Kyle was transferred to Veterinary Specialty Hospital- Sorrento Valley for the surgery and is now recovering at home with his loving family.
This case was made possible thanks to two of our amazing veterinary partners: Penasquitos Pet Clinic and Veterinary Specialty Hospital- Sorrento Valley! Our veterinary partners make FACE's work possible by generously discounting their services for qualified FACE patients.