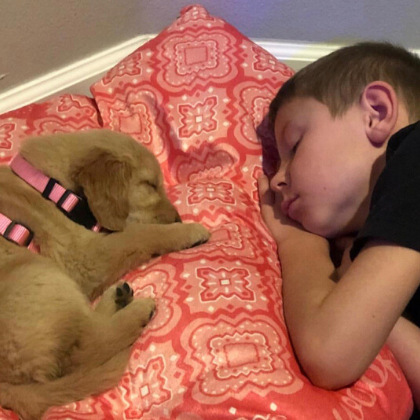 Belle
Belle was bit in the face by a baby rattlesnake in her family's driveway. Her family rushed her to an emergency vet within minutes of the bite. Belle's "mom" is a stay at home mother that home-schools her son who suffers from an ongoing illness. Her family tried everything possible to raise the money, but there was no way they could financially afford to pay for Belle's life-saving care. Thankfully, they were referred to FACE and applied for assistance.
"When I got a phone call in the middle of the night telling me they had a pledge to pay for the medical bills for Belle, I broke down in tears and I couldn't believe it. This was a true blessing! Thank you to the donors and the FACE Foundation for everything you do! Belle has healed and is back to her playful, loving loyal doggie self!"– Belle's mom
We were able to help thanks to support from Life Sponsor Van Mankwitz (Anon) and a generous discount from VCA Animal Medical Center of El Cajon.