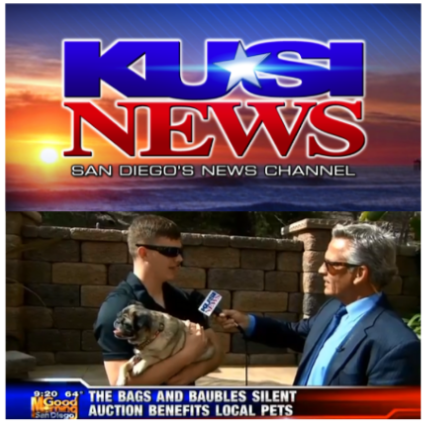 Success Story Sophie on KUSI to Promote Bags & Baubles!
FACE was featured on KUSI News to promote our Bags & Baubles fundraiser! Special thanks to Sandie Lampe and Pet Patrol for spreading the word about our important work – Saving Pets and Helping Families is what it's all about. To watch the interview, please click here.
We hope everyone enjoyed the event!