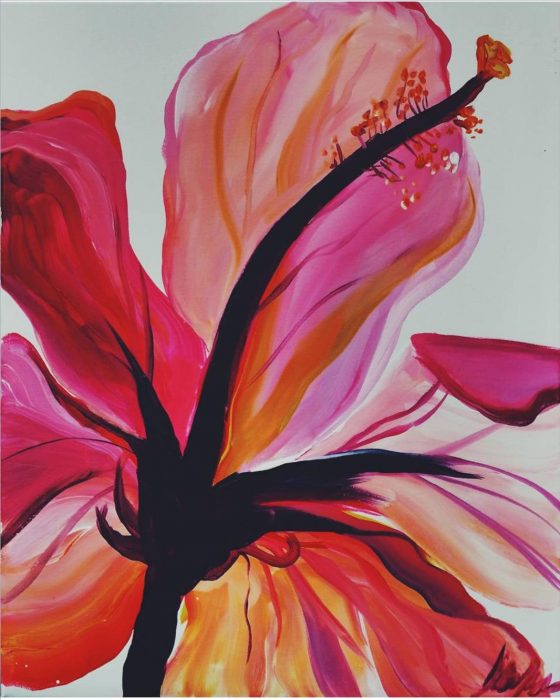 Paint-4-Pets Spring 2015!
FACE embarked on its second Paint-4-Pets fundraiser in March 2015! In partnership with Paints Uncorked, FACE hosted a fun painting party at Amici's East Coast Pizzeria in La Jolla on Thursday, March 19 at 6pm. Pet loving painters enjoyed dinner, drinks and fun with fellow animal lovers, while honing their artistic skills!
In the spirit of spring, registered guests got the chance to paint a beautiful hibiscus flower under the guidance of a professional artist. Painting supplies, step-by-step instructions and a take-home painting were included in the $35 registration fee, a portion of which went to benefit pets needing life-saving veterinary care.
Paints Uncorked generously donated 40% of the proceeds to FACE, while Amici's donated up to 20% of food and beverage sales from the evening to help local pets in need of critical care. FACE would like to give a huge thanks to the Paints Uncorked and Amici's teams, as well as all of the friends who joined us to make art for the animals!
Click here to see all photos from Paint-4-Pets Spring 2015!