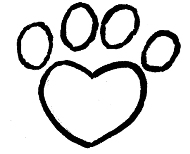 Not Eligible for FACE Funds?
Your pet is very important to us, and we would like to help in any way possible. If your case does not qualify for financial assistance from the FACE Foundation, there are other charitable organizations that may be able to help. Please download this document for a list of names, descriptions, and contact information for those resources. We wish you the best of luck with your pet.
Download –> Resources for Veterinary Expenses.pdf
You can also click here for a link to a website filled with fundraising ideas provided by IMOM.