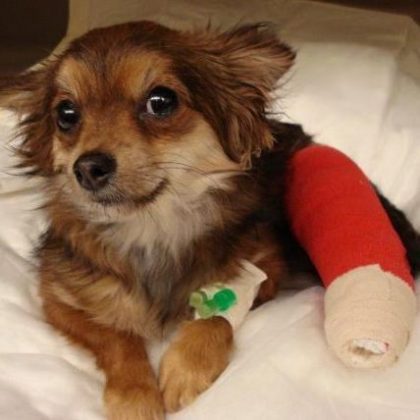 News Story Highlights Growing Need for Help
A recent news story on FACE describes the growing demand for help and our 'staggering' need for donor support. The Sept. 24 story appeared in the Rancho Santa Fe Review, the Carmel Valley News and the Del Mar Village Voice.
The story also highlights our many success stories.
Executive Director Stacy Steel attributes the growing need in part to the recession leaving many people jobless and unable to afford emergency care for their pets.
Donors have the opportunity to make a life-saving donation that will make an immediate impact for a sick or injured pet and his or her family, Steel states in the story.
'You're saving lives,' she says in the story, which appeared in papers in the San Diego Ranch Coast Newspaper Group. 'It doesn't get much better than that.'
Follow the link below to read the entire story.