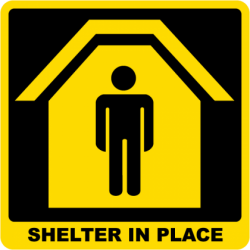 FACE's Response to the COVID-19 Crisis

In light of the state-wide Shelter in Place order announced by Governor Newsom on 3/19, FACE's office will be closed immediately and staff will be transitioning to working from home. We are still fully operational and committed to providing life-saving support to pets and families who need our help more than ever.
You can contact us by calling 858-450-3223 between 9am-5pm Monday through Friday. If you have concerns about your pet, you can also email [email protected]. Please also use this email for any after-hours and weekend requests.
_______________________________________________________________________________________________
A message from our Executive Director
The public health crisis has affected everyone in some way. Here at FACE, we are witnessing a dramatic trickle-down effect the health crisis has on pets and their loving families.
In just twelve days since California's mandated Stay-at-Home order, FACE has seen an increase of pet owners affected by the crisis reaching out for help with their pet's life-saving veterinary care. Prior to the order, only 10% of families we supported were unemployed. Since the order, this statistic has shockingly increased to over 70% and one pet per day has been assisted by FACE whose family was affected financially due to COVID-19. We expect this to continue.
One of these pets is Moosh. His "mom" had a job in the hospitality industry until the COVID-19 outbreak. Hotel events started being canceled, hotel closure was discussed, and she was laid off from her job. To make matters worse, some preexisting health conditions meant that Moosh's mom needed to quarantine for her safety. Without a source of income to even pay rent, another blow came when Moosh suddenly broke his leg.
Moosh needed surgery to save his life. "I was completely heartbroken and distraught with what to do when a friend told me about FACE. I contacted them right away." Thanks to our supporters, Moosh was able to get the life-saving care he needed and is now safely quarantining at home with mom. "I am at a loss for words and cannot thank FACE and its wonderful donors enough for saving my puppy."
The need for financial assistance for emergency veterinary care is present now more than ever. During these uncertain times one thing is for sure: FACE and our extraordinary veterinary partners are in for the long-haul. The team at FACE is working hard to keep our life-saving programs operational.
"As we move into our 14th year serving our community with life-saving grants for their pets, we need your philanthropic help more than ever. We are 100% funded by your generous donations. We continue our mission without interruption. We honor our staff and veterinary partners that make it possible to save so many family pets on a daily basis. I am available 24/7 to talk about the many giving opportunities available to you. You can help beloved pets and their families during these trying times." Cini Robb, FACE's Board President.
We thank you for all you do for our community. Please stay healthy and contact us with any questions or concerns. We appreciate your compassionate support.
Read more success stories here.