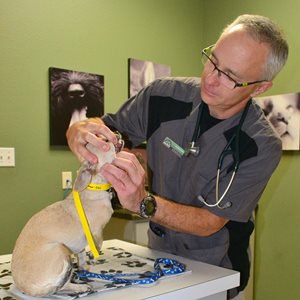 FACE's 1st Dental Clinic a Success!
On December 6th, 2015, the FACE Foundation in partnership with All Pets Animal Hospital in Encinitas hosted our first doggie dental clinic benefiting eight former grantees, which included military veterans and senior citizens.
Our combined volunteer staff were 13 individuals who worked tirelessly for over 10 hours to ensure that these animals continue to have happy and healthy lives!
Roxy's Dental Fund has given FACE the opportunity to once again provide life saving care for pets in our community. Roxy's Dental Fund is only open to select FACE grantees who are chosen to participate by the foundation.
FACE is grateful for the support of All Pets Animal Hospital and the generous donor who made this possible!