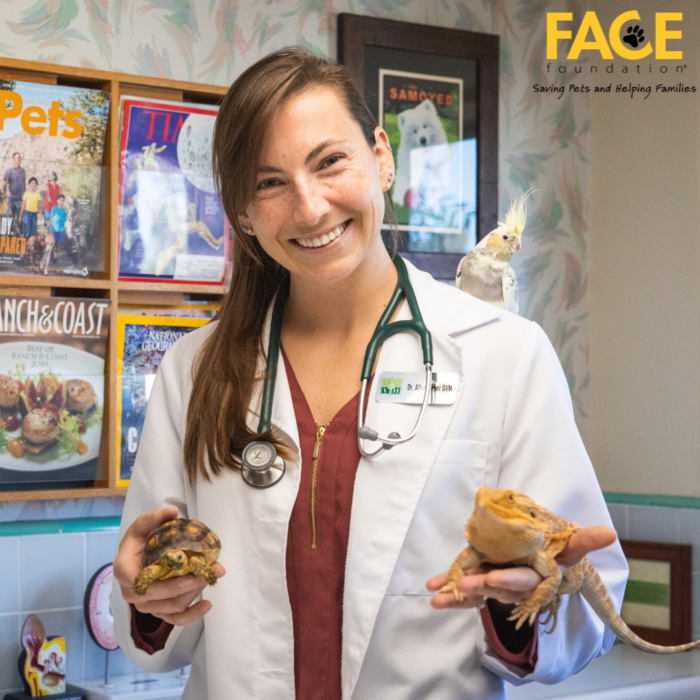 FACE Welcomes A New Member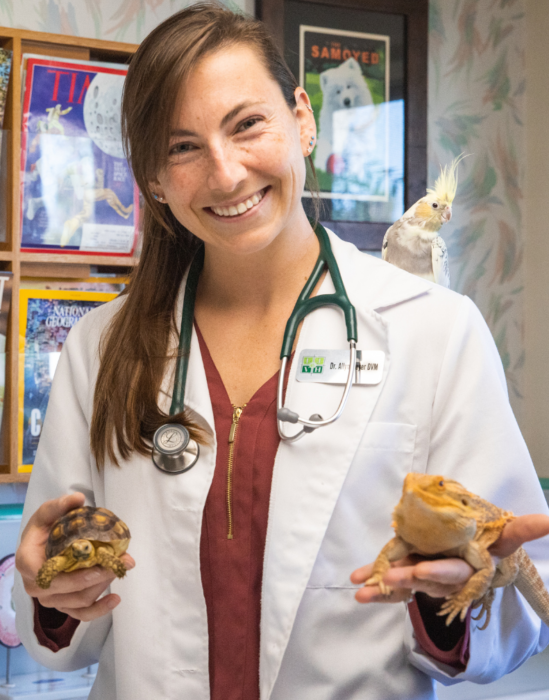 Dr. Allyn Meyer, DVM
We are excited to announce the arrival of a new leader at FACE Foundation: Dr. Allyn Meyer has joined our Advisory Committee. Dr. Meyer was born and raised in San Diego (La Jolla) and in her free time she and her husband, Dr. Alex Stanton DDS, enjoy volunteering for multiple organizations, surfing, camping, and traveling with their Catahoula mix, Baloo. Dr. Meyer graduated from The University of Illinois College of Veterinary Medicine and then pursued additional training through an academic internship in avian and exotic animal medicine and surgery in Seattle, WA. In addition to cats and dogs, Dr. Meyer enjoys providing veterinary care to several different species including birds, reptiles, aquatic, and small mammals. She even has two cockatiels of her own named Swami and Harvey.
Dr. Meyer has been a proud FACE supporter for many years, and we are so delighted for her to continue volunteering and growing with FACE in her new role as an Advisory Committee member!
Join Us
We are always looking for new and fresh perspectives to enhance our mission of saving pets and helping families. Whether you are interested in serving on our board of directors, becoming a member of the Advisory Committee, or helping in any other administrative capacity, our Executive Director would love to hear from you.
Email FACE's Executive Director at [email protected]  to start a conversation about your passion for the animals and how you feel you may contribute to our organization. We are eager to hear from other like-minded, animal welfare advocates in our community.