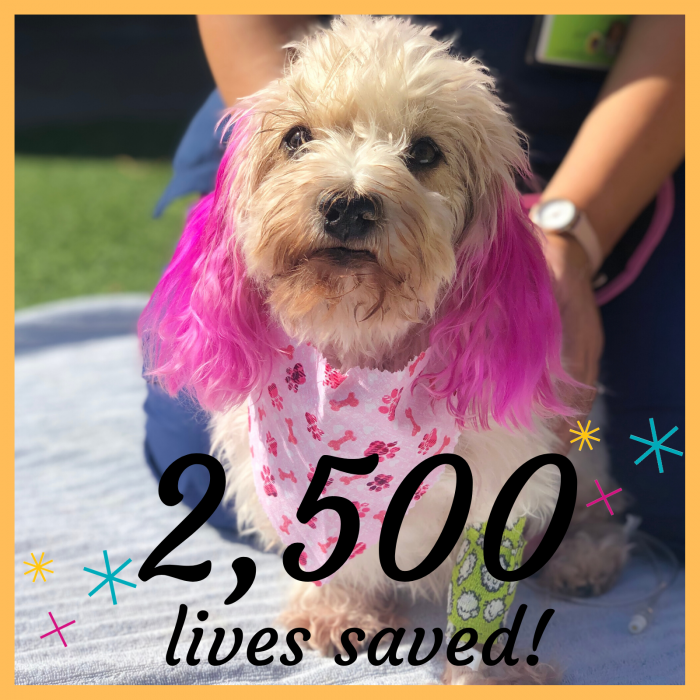 FACE Saves 2,500th Life: Meet Charlie!
FACE is celebrating a major milestone – 2,500 lives saved through our Save-A-Life Program! Charlie, an adorable 5-year-old terrier mix, is our 2,500th life saved and we couldn't think of a more deserving pup. Read Charlie's story here:
Charlie came into Janine and Paul's family when she was a young pup. Paul, Janine and their two teenagers have loved Charlie and cared for her dearly ever since. Paul remembers when they first got her: "Another family said she was too needy. She was very standoffish and skittish. Over time, once she realized we weren't going to abandon her, she became more comfortable. Now, five years later, we can't imagine our lives without her."
Recently, the family noticed Charlie acting lethargic, uninterested in playing, vomiting, and refusing treats – they knew something was wrong. After rushing her to the vet, it was determined that Charlie has pyometra – an infection in unspayed female dogs that if left untreated can be fatal. Her veterinarian at VCA Animal Medical Center of El Cajon recommended an emergency surgery to save Charlie. Her family never expected anything like this to happen to her, which is why educating pet owners about the health benefits to spaying and neutering is so important. They didn't have the funds to cover this life-saving procedure and were in desperate need of help. Without this surgery, Charlie wouldn't have been able to make it.
Both Janine and Paul are seniors working to make ends meet. After a major fall three years ago resulting in injury, Janine is now disabled and wheelchair bound. Her fall and injury caused Janine deep depression, making her almost unrecognizable to their entire family. Her rehabilitation therapist suggested incorporating Charlie into her rehab, and she quickly transitioned back to her old self. Through tears, Paul told us, "I honestly credit Charlie with saving my wife's life. Though she is still wheelchair bound, Charlie helped get her through this tough time. Charlie is always by her side."
Thankfully, FACE's supporters were able to raise enough funds to get Charlie the surgery she needed. She is now resting comfortably at the hospital and will be coming home to her family later today.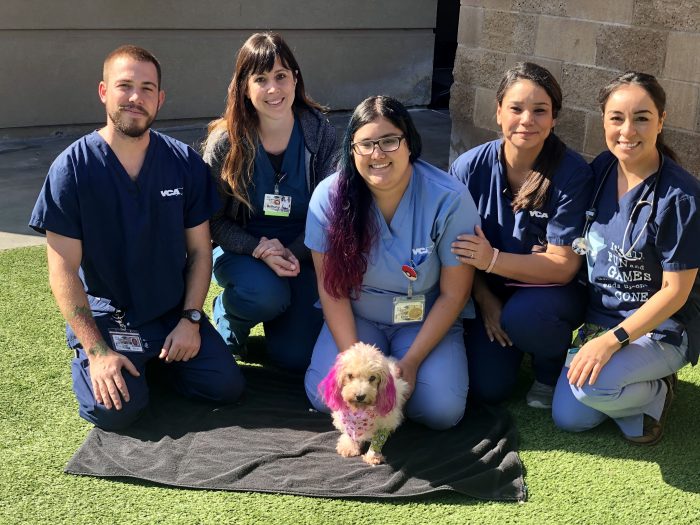 Charlie and hospital staff
Charlie marks our 2,500th life saved! This huge milestone is only made possible by our donors, partner hospitals, and volunteers. Thank you for supporting our mission of saving pets and helping families!