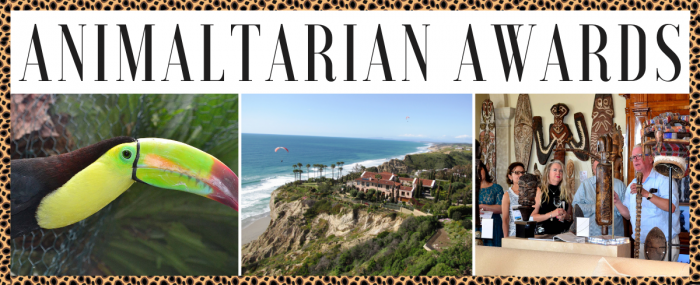 Join us on September 29th, 2019 for a special awards ceremony honoring our animal heroes: La Jolla Veterinary Hospital, Loving Hands Veterinary Services, and local TV personality & San Diego Home/Garden Lifestyles Magazine Pet Columnist Sandie Lampe. FACE will be honoring these individuals and groups for their support and commitment to saving the lives of animals in our community.
Held at a beautiful oceanfront estate in La Jolla, the event will feature an awards ceremony, complimentary cocktails & hor d'oeuvres, as well as a silent auction and luxe goody bags.

DETAILS:
WHEN: September 29, 2019
WHERE: Private oceanfront estate, address to be sent upon purchase of tickets
ATTIRE: Cocktail
TICKETS: $100 for general admission (3-5pm), $300 for VIP, which includes early admission (2-5pm), a tour of one of the finest private collections of African and pre-Columbian art, as well as a tour of the estate's exotic bird aviary!
To purchase tickets, click here. For any questions, please contact Rachel Rothstein at events@face4pets.orgor 858-450-3223.

About the Honorees
Sandie Lampe
Sandie Lampe is a passionate pet lover who has dedicated her career to improving the lives of animals in San Diego and beyond. She is an award-winning writer for San Diego Home & Garden Lifestyles Magazine, San Diego's oldest shelter monthly magazine. Her columns are highly acclaimed for their content and presentation and are regarded as one of San Diego's finest reads. Sandie is also the star of KUSI News' Pet Patrol, a segment about pets and animal-related news in San Diego. On the segment, she often features local animal organizations, connecting charities to thousands of viewers – and we are fortunate to be one of them!
Sandie is considered one of the country's leading pet lifestyle experts, and FACE is lucky to call her a friend and supporter. In addition to hosting FACE on KUSI to promote our events and programs, she is also a FACE Advisory Committee member and lends her PR expertise to help us spread the word about our life-saving programs. Thank you, Sandie, for being an Animaltarian!
Loving Hands Veterinary Services
Dr. Tiffany Palozzi and Dr. Stephanie Schneider are the pair behind Loving Hands Veterinary Services, providing in-home euthanasia services for beloved pets when it is time to cross the rainbow bridge. Understanding the importance of life, Loving Hands was immediately attracted to our mission of saving pets when facing economic euthanasia and has been an ardent supporter of FACE ever since. The company participates in our In-Memory Program, providing a donation when their patients pass on, which in turn helps to give the gift of life to a future pet in need. Dr. Palozzi and her family are also frequent volunteers at FACE's fundraising events and always willing to give their time and support to help us save pets.
The staff and veterinarians at Loving Hands are empathetic, compassionate, and immensely giving – true Animaltarians!
La Jolla Veterinary Hospital
La Jolla Veterinary Hospital has been keeping pets healthy for nearly 70 years. Over time, the hospital's name has become synonymous with excellence within veterinary medicine and care. La Jolla Veterinary Hospital's special connection with the animal community is apparent – this outstanding organization was voted Best Veterinary Hospital in La Jolla by every La Jolla publication in 2018.
La Jolla Veterinary Hospital's team of veterinarians, technicians, and administrative staff is endlessly dedicated to animal welfare, and often volunteers their spare time to animal causes, like serving overpopulated populations in El Centro and supporting local shelters.
The hospital's dedication to serving animals is also displayed by their work with FACE Foundation. Among the many ways La Jolla Veterinary Hospital supports FACE is their annual Paws & Pints charitable fundraiser held every summer; this year alone, $15,000 raised at the event went back to help fund FACE's life-saving work! The hospital also often sponsors FACE's annual fundraising events, like our Bags & Baubles shopping event and Invitational Golf Tournament, allowing us to raise more funds and help even more pets.
Additionally, Hospital Director Stephanie Coolidge serves on FACE's Advisory Committee, lending her expertise and knowledge about the veterinary industry to provide strategic advice and guide organizational decisions. Stephanie says about the hospital, "Animal welfare is our lifestyle. Not our job, our hobby, nor a fraction of what we do. It is who we are and FACE encompasses all that we believe in."

Thank you to our media sponsors: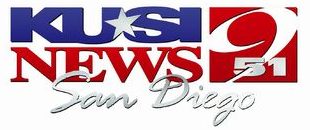 About FACE
FACE's lifesaving programs provide financial grants to animal owners who are unable to afford the cost of their pet's emergency or critical care. FACE grantees are typically low-income families, senior citizens, veterans, military families, students, disabled individuals, or hard-working families and individuals who struggle to survive paycheck to paycheck. With a tagline of "Saving Pets and Helping Families," FACE's work is just as important for the animals we save as it is for the families who are spared the heartbreak of losing their best friend.
FACE relies solely on donations to continue providing access to life saving veterinary care and to enhance and preserve the quality of life for these loving pets.