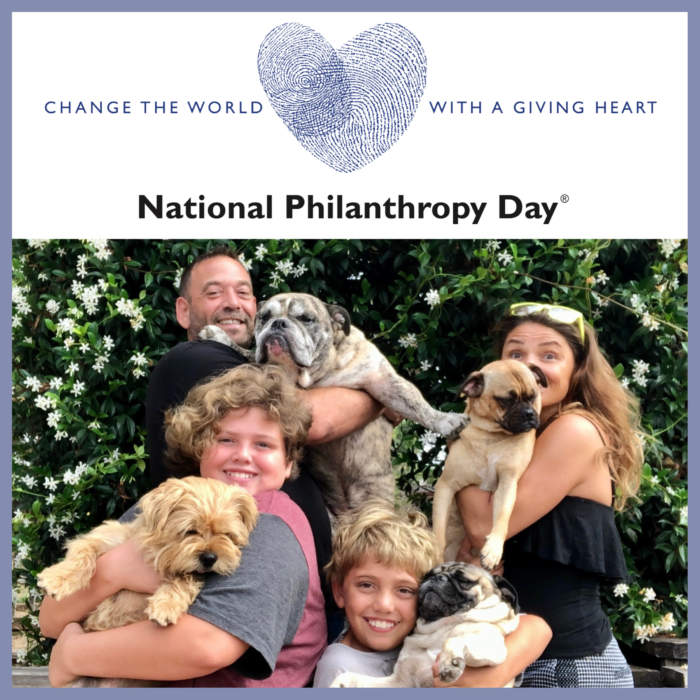 Celebrating National Philanthropy Day
It's National Philanthropy Day! Today, we're celebrating the immense impact of philanthropic contributions – from foundation & donor support to volunteer efforts, FACE relies on philanthropy to save pets and help families each and every day.
National Philanthropy Day reminds us to celebrate the positive change we've made in our world, the change we're making, and the change that is yet to come.
Here's how you can celebrate #NationalPhilanthropyDay with us:
• Be a philanthropist! Donate here.
• See if your company will participate in gift matching. View this page for a list of companies that offer Employer Matching Programs.
• Join FACE's Legacy Society by leaving a bequest in your will.
• Volunteer with us: one of the best ways to give back is by donating your time and talents! Sign up here.