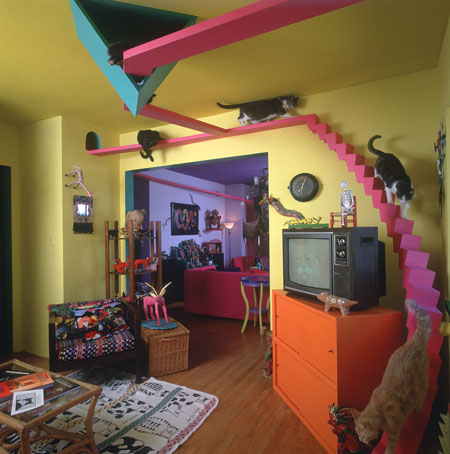 "Cats' House Benefit" a Big Success!
FACE is pleased to announce that our "Cats' House Benefit" was a HUGE success! Hundreds of people showed up to support FACE and get a behind-the-scenes peek at Bob Walker and Frances Mooneyís world-famous cat cottage.
Cats' House visitors got the rare chance to meet the creative minds behind the Cats' House and their feline family, tour the home, and mingle with fellow cat enthusiasts. The thousands of dollars raised from all of this feline fun will go directly to the funding FACE provides for San Diego pet owners in need.
The FACE Foundation would like to thank everyone who attended the benefit.  Your support is invaluable to our foundation and we look forward to seeing you at future FACE events!
To view photos from the event click here: Cats House Pictures.doc
A special thank you to the following people and companies for help making the "Cats' House Benefit" possible:
Princess Bride Flowers
Solana Beach Chamber of Commerce
Sunset Press (619) 282-8161