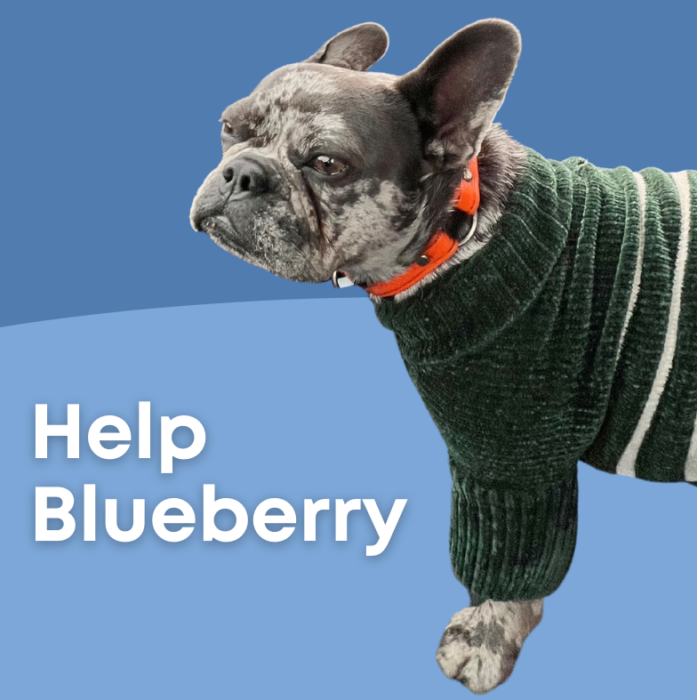 11/24 UPDATE:
We are happy to report that thanks to the generosity of our animal loving supporters, Blueberry's surgery cost was fully covered. She is recovering at home with her loving dad – just in time for the holidays!
Thank you for helping Blueberry and for saving the lives of pets in our community. Any donations received in excess of her care will directly benefit other pets in need.
---
Blueberry is a sweet three-year-old French bulldog that was recently diagnosed with Intervertebral Disc Disease (IVDD). This disease compresses her spinal cord and causes her intense pain. Left untreated, IVDD is often a death sentence, as it could ultimately lead to paralysis or other loss of function.
Blueberry was seen by her veterinarian due to shaking and stiff legs on Friday who thought she was under stress. After she became much worse with even stiffer legs and pain, her dad rushed her to Veterinary Specialty Hospital – Sorrento Valley where she underwent surgery to save her life. She is now in the critical stages of recovery and we need your help.
Blueberry's fight isn't over yet – She was rushed to the ER last night and received her life-saving surgery as the condition could not continue one moment longer without treatment. She now needs the funds to cover this expensive procedure while she remains in recovery.
Will you donate now to help Blueberry?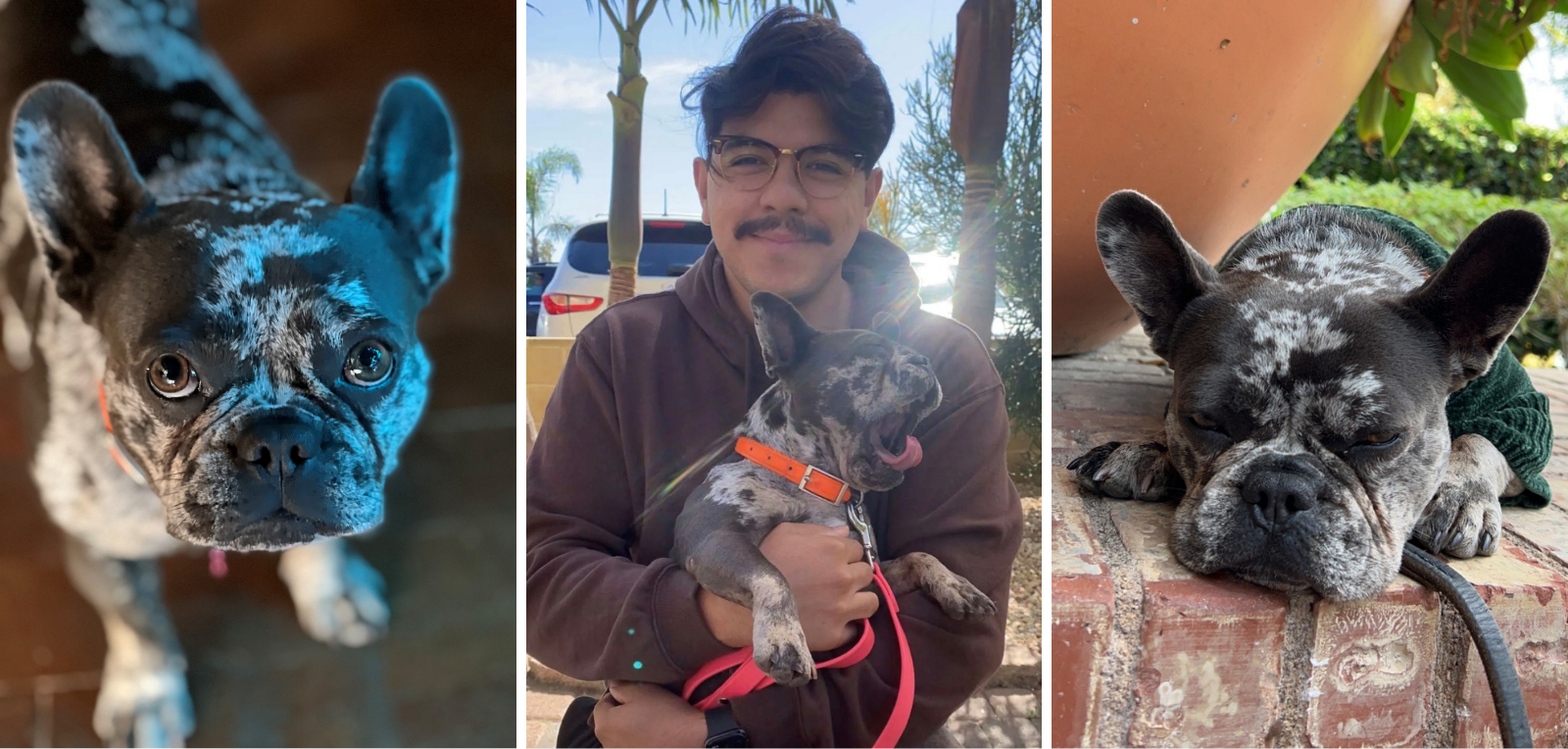 Blueberry's "dad" is a full-time student and a part-time barista who relies on tips to make a living. He has reached out to family, but they are unable to help during this difficult time.
Blueberry's dad writes, "she came to me from family that was going through a rough divorce and did not have time for her. I temporarily took her as a favor and Blueberry found a home in my heart. We've already made lots of great memories. On Friday, everything went sideways. Blueberry lost interest in food, started shaking and panting in discomfort, and could not really walk on her own. With surgery, she has a good chance of returning her to the food hog, snuggle bug, smelly-farts girl I love. Please help me give her this chance."
FACE has committed to helping Blueberry but we need your help.

Donate online or call FACE at 858-450-3223 today.
Watch a sweet video of Blueberry enjoying pets from her dad.