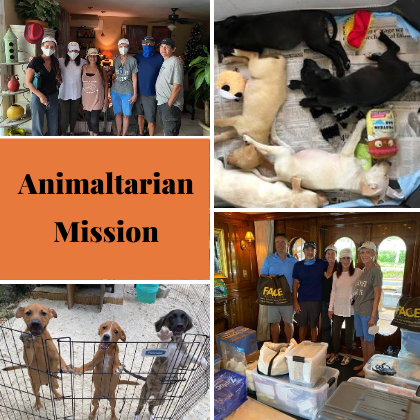 Bahamas Animaltarian Mission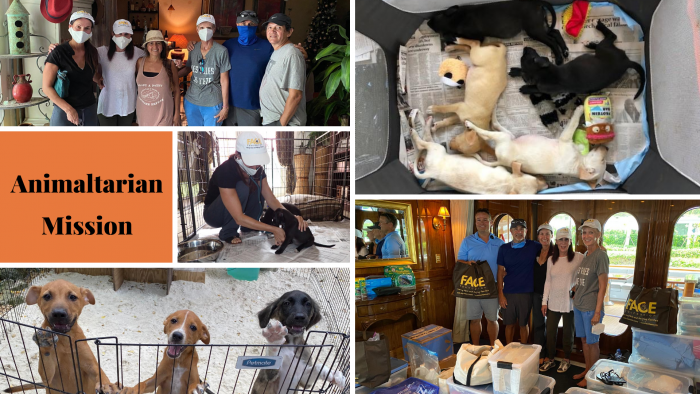 Earlier this month, a group of veterinarians and animal advocates went on an 'animaltarian' mission to the Bahamas to provide essential supplies to local animal organizations. Their first stop was The Voiceless Dogs of the Bahamas (AKA Pawtcake Refuge), which transitions dogs off the streets to prepare them to be adopted. Their founder, Chella, provides a safe, clean refuge administering to all their needs in conjunction with the help local veterinarian. The group also met with a veterinarian from Baark!, a nonprofit that performs spay/neuter and education to reduce the homeless animal population and end the suffering of dogs and cats in the Bahamas.
On their journey, the group provided essential supplies and were able to bring home six puppies, pictured here! Two of the puppies were privately adopted and four of the female puppies went to Thrive Animal Rescue, coordinated by founder Cece Bloom. This is the second trip that they have assisted in taking in rescue dogs from these animaltarian missions!
This trip was privately funded by board members Dr. Tammy Stevenson, The Robb Family, and partner hospital donations like La Jolla Veterinary Hospital and their hospital director, Steph Coolidge.