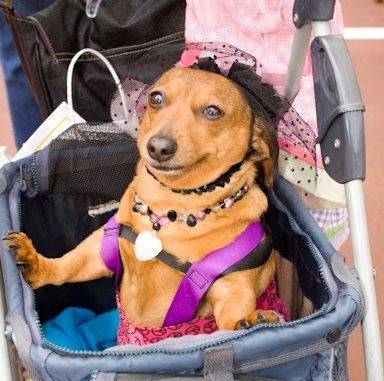 2nd Annual Bags & Baubles Was a Huge Success!
On Sunday April 29th, 2012, nearly 300 guests were all smiles at FACE Foundationís 2nd Annual Bags and Baubles. At beautiful Casa de Cinira in Rancho Santa Fe, there was a great deal of excitement as over 250 new and ìgently-lovedî designer handbags were auctioned off. All proceeds benefit FACE, a non-profit organization that provides financial assistance to help cover the cost of life-saving veterinary care.
Attendees included Michael Barrett of the ASPCA, Executive Director Rod Williams of NCADD Long Beach Women to Women with his wife Graciela, and Chief Executive Officer of Pro Kids, Marty Remmell and her husband, David.  In addition to bidding on handbags, guests had the opportunity to view and purchase impressive collections of fine jewelry from the Kazanjian Brothers, Yael Designs, and Dodo by Pomellato.  Guests indulged in delicious cuisine prepared by Cal-a-Vie Spa and Resort Executive Chef Jason Graham. Hooters staff led by Greg Napoli served hundreds of freshly made appetizers.  FACE grantees Lulu Howland and Charger Foster also made an appearance at this premiere event. Lulu and Charger charmed guests with Luluís multiple outfit changes and Chargerís brand new haircut.
The FACE Foundation would like to thank Honorary Chair Lisa Pavin, Chairwoman Missy Cameron and committee, our generous sponsors, handbag donors, and volunteers who made this event possible. The event raised over $100,000 for local pets and families in need!