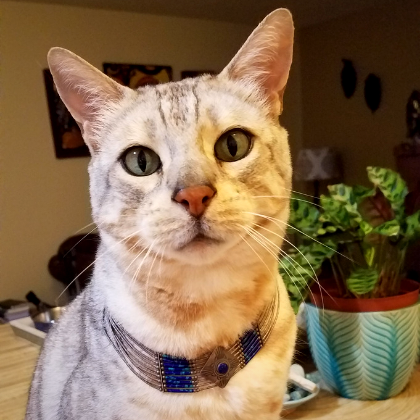 Tashi
This fashionable feline is Tashi, a special little kitty who loves dressing up and taking selfies with his "mom." After a tumor started growing on Tashi's neck, his mom took him to the vet. Unfortunately, it was cancer. After paying for the surgery to remove the tumor, Tashi's family could not afford to pay for the radiation treatment needed to save his life. After exhausting all other options, the family reached out to FACE for help. Thanks to a special grant from Rocco Robb Family Assistance Cancer Fund, Tashi was able to get the care he needed.
"I am still just in awe of the fact that you guys helped us. Thank you from the bottom of my heart." – Tashi's Family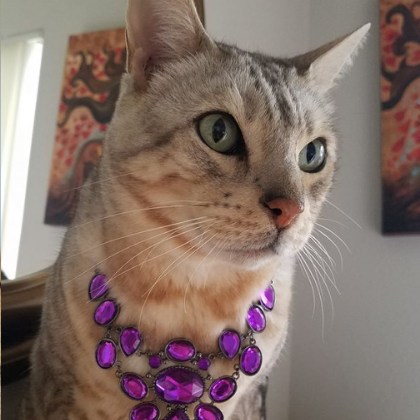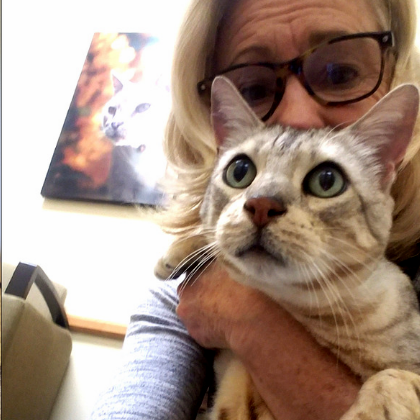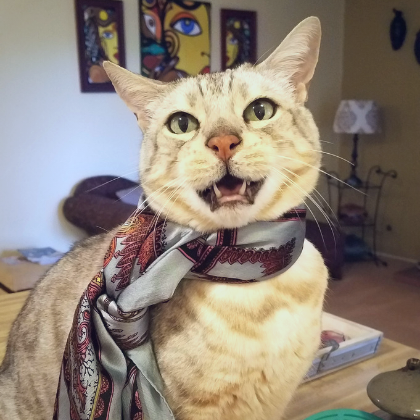 Special thank you to the team at VCA California Veterinary Specialists in Carlsbad for working with FACE and performing the treatment.
"The staff at CVS were extremely kind and patient. Dr. Proulx actually came and sat on the floor with me and Tashi in the little waiting room, to make sure I didn't have any questions. Tashi was scared, but he a trooper."