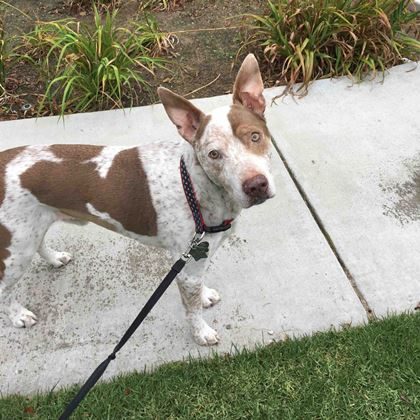 Rusty
In early 2018, Rusty was diagnosed with a high grade lymphoma. His mom immediately began treatment, but for Rusty to have the best chance at survival, his doctor recommended 25 weeks of chemotherapy.
After 10 weeks, his mom had maxed out all credit cards and funds. As a full time student, she could only manage a part-time job. Her doctor knew of FACE's cancer fund and encouraged Rusty's mom to contact us. Rusty's mom describes him as her "absolute best friend." Thanks to a generous donor who supports FACE's Cancer Fund, FACE is able to save more pets fighting cancer than ever before.
Rusty and his mom thank you so much for your support!