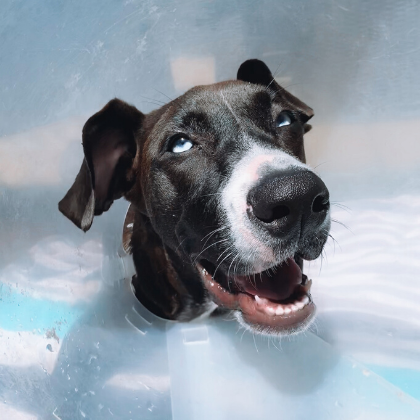 Odin



After accidentally falling off a bed, 6-month-old Odin was left with two broken hind legs. He needed emergency surgery to fix the fracture and stand on his own again. He had a good chance at a full recovery with treatment, but Odin's family couldn't afford the cost of the care needed to treat their beloved pet. His loving "parents" had just been laid off due to the COVID pandemic and were in the process of applying for unemployment. After doing everything they could to raise the funds themselves, they reached out to FACE for help.

Thanks to the work of Dr. Ganz and the team at Veterinary Specialty Hospital- North County, Odin was walked out of the hospital the day after surgery! This transformation was made possible with the support of Life Sponsor, My Sister's Closet.

"We, his family, are so grateful for helping to get Odin into surgery. We couldn't have financially done this without your kind support. We thank you from the bottom of our hearts!!!!!"

As more local pet owners become financially impacted by the health crisis, more calls come in to FACE for help. During these uncertain times one thing is for sure: FACE, our supporters, and our extraordinary veterinary partners are dedicated to continue saving pets and helping families for the long-haul.