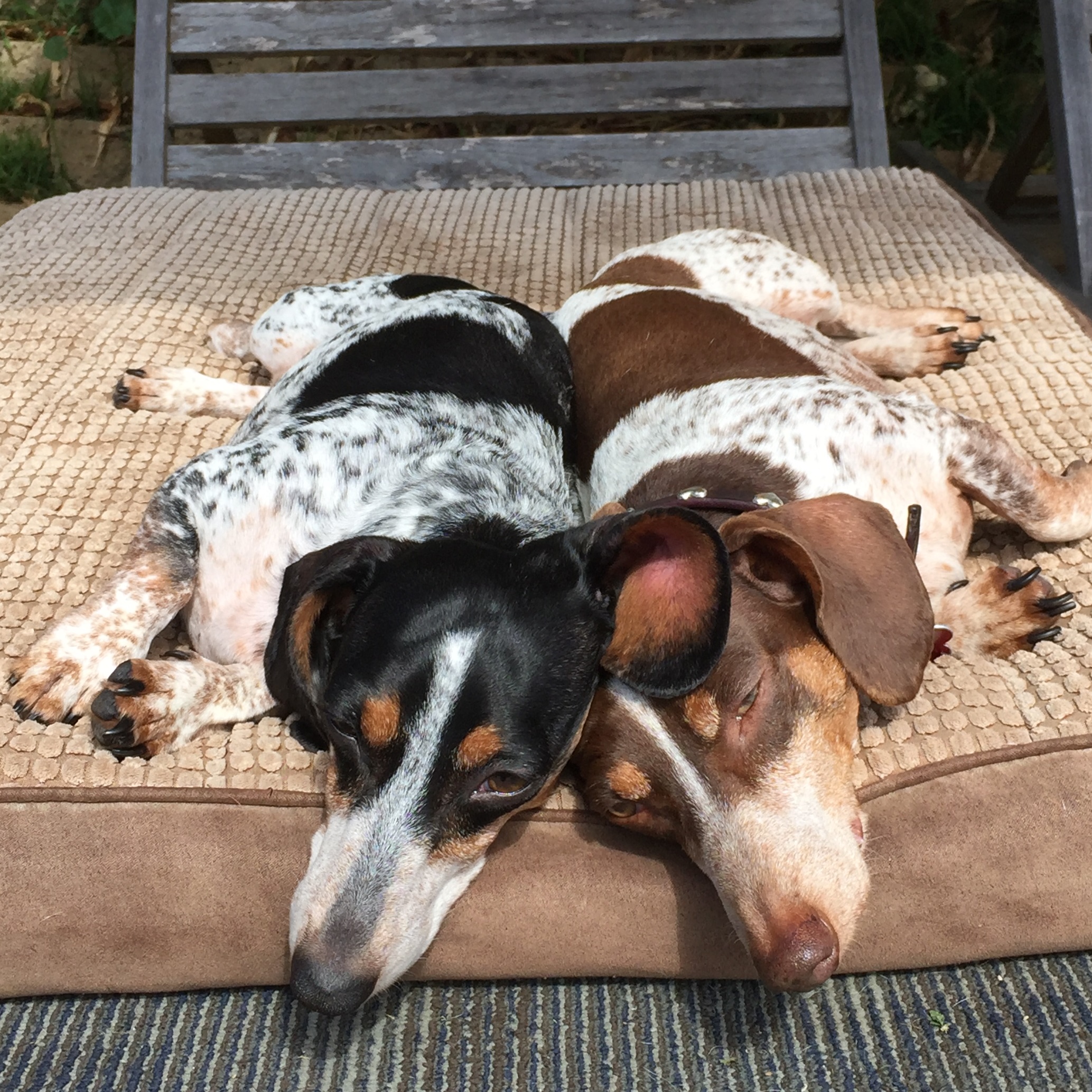 Meet Success Story Otis!
Otis is a seven year old rescue Doxie who is "child" one out of six pups belonging to Laura and Russell. Laura and Russell's passion for rescue work goes back 18 years, and Laura mentions, "Our four legged babies are our children." Since 2012, Otis was lucky enough to have been cared for by this couple without any issues. However, in December of 2015 Otis experienced a severe back issue, a herniated spinal disc, that was causing him major pain and paralysis. He required an emergency surgery, which Laura and Russell were thankfully able to afford. After surgery, Otis was recovering both at home and in physical therapy. It seemed that all was going well until a few months later when a second spinal disc herniated, causing the emergency issue all over again.
Laura and Russell were financially tapped. They had exhausted almost all of their funds on Otis's first surgery. When faced with the cost of his second, they were heartbroken as they realized they would not be able to afford it. Thankfully, Otis' veterinarian referred Laura and Russell to FACE, who was able to approve their application for assistance! Otis is now on the road to recovery, which is going great so far.
Make sure to watch a quick video update on Otis below!