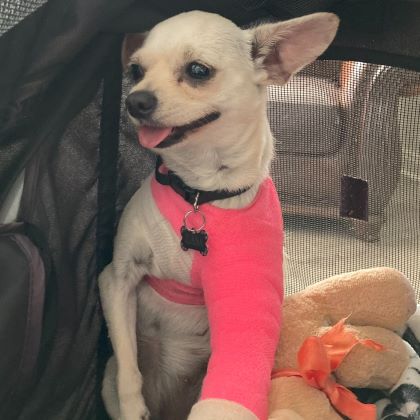 Juanita
Juanita is a sweet little Chihuahua who was rescued last year and has since become a beloved fixture of her family. Unfortunately her "mom" had recently come upon some very hard times – she lost her husband and had to stop working to take care of her elderly mother.
It was also at this time that Juanita had a fracture so bad it required amputation. After being through so much and at risk of losing her little girl, Juanita's mom reached out to FACE. We were able to provide a financial grant to help keep this loving family together.
Special thanks to Life Sponsor The Comfort Cub for helping pets & families!