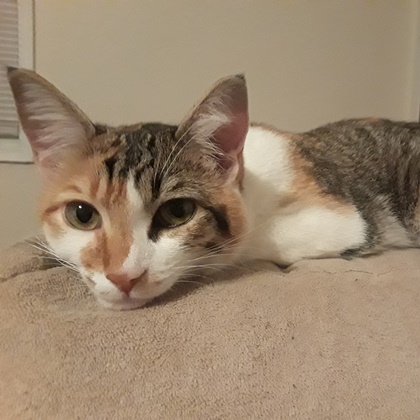 FACE Saves 2,000th Life!
Cleo is FACE's 2,000th life saved!
San Diego resident, Sean, noticed a small, green-eyed tabby cat frequenting outside his apartment. She continued to stop by, and the two started to form a friendship. Eventually, "Cleo" was welcomed into Sean's home. Sean soon found out that Cleo had been abandoned and was not able to return to her owners. Having grown fond of Cleo, Sean decided it was meant to be and adopted this lovely young kitty who needed a home.
Cleo was used to being an indoor-outdoor cat before Sean adopted her. After one of her trips outdoors, it was taking her longer than usual to return home. Cleo finally showed up late one night at Sean's doorstep, dirty and crying in pain. Emotionally distraught, Sean rushed Cleo to Bodhi Animal Hospital in North Park. After an exam, her veterinarian determined that Cleo had a severe leg fracture requiring surgery. Bodhi suspected she was hit by a car, one of the many dangers of allowing pets outdoors with no supervision. Without treatment, euthanasia is the recommended course for animals who have severe fractures and injuries.
Sean didn't want Cleo to suffer, but did not have what was needed to cover the emergency costs of the surgery required. Just before losing hope, Cleo's veterinarian referred Sean to FACE Foundation. Thanks to FACE and their partnership with Bodhi Animal Hospital, Cleo was able to receive her life-saving surgery. She is still in recovery and will remain an indoor cat from now on. Cleo also marks FACE's 2,000th life saved, a huge milestone for the Foundation.
"FACE has allowed me to provide life-saving treatments to patients that may have very well been euthanized due to client financial constraints," says Dr. Hodgson, one of Cleo's veterinarians at Bodhi. "On behalf of my patients, clients and coworkers, I would like to extend our appreciation for all the hard work that goes into the FACE Foundation."
FACE continues to grow each year and has now saved over 2,000 pets in partnership with more than 160 veterinary hospitals throughout the county, all of which generously discount their services for FACE patients. Being able to help Cleo was a victory. We are grateful to our veterinary partners, like Bodhi, and all of our supporters who make saving pets and helping families possible.
To celebrate FACE's 2,000th life saved, donate to help save more lives.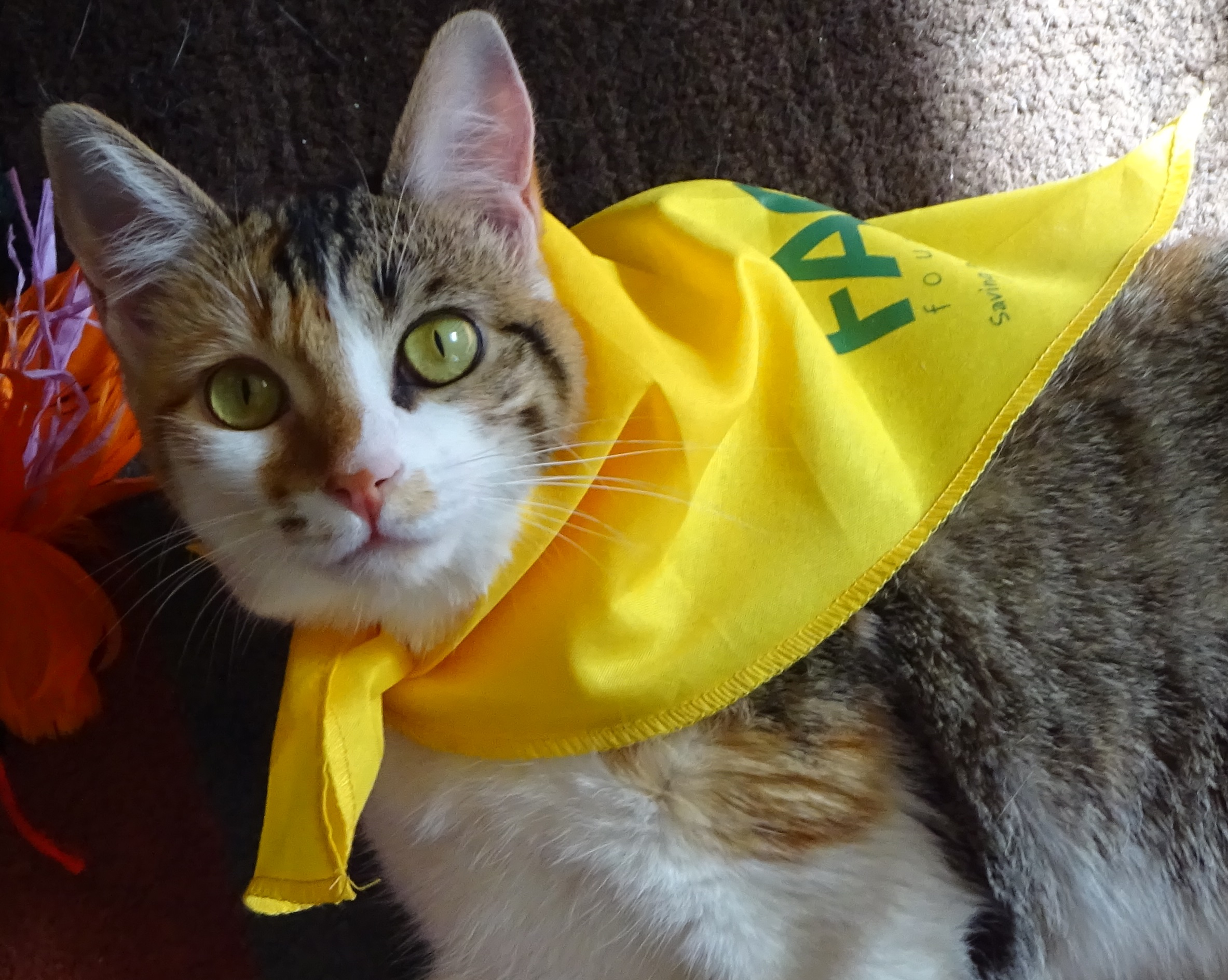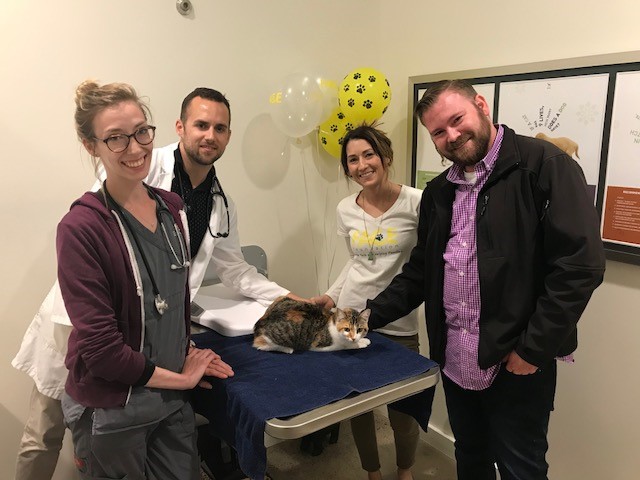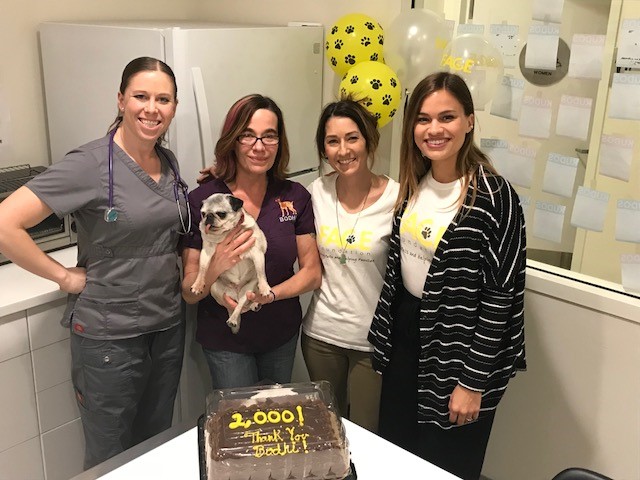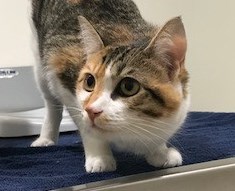 Above photos: Cleo post-surgery, Cleo with Bodhi staff, Dr. Hodgson, FACE Grant Coordinator Patty Mendez, and owner Sean, and finally Bodhi vets Dr. Young, Dr. Eliopulos with FACE Grant Coordinator Patty Mendez and Executive Director Danae Davis.