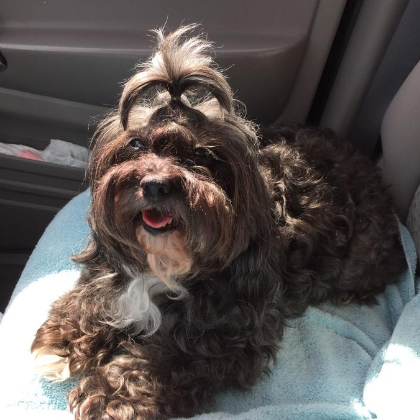 Evie
Evie and her "mom" have been an inseparable duo for 14 wonderful years! Recently, Evie started having issues with walking. The veterinary team at Veterinary Specialty Hospital, Sorrento Valley determined she had a herniated disc that required surgery. Her mom was devastated, with reduced hours at work due to COVID, she did not have the funds to pay for the emergency care.
Without any options left, she turned to FACE for help. With the support of our generous donors and veterinary partner, Evie was able to get the care she needed!

Evie's mom picking her up at VSH in Sorrento Valley! Due to COVID, pet parents are being met with a technician and their pet outside.