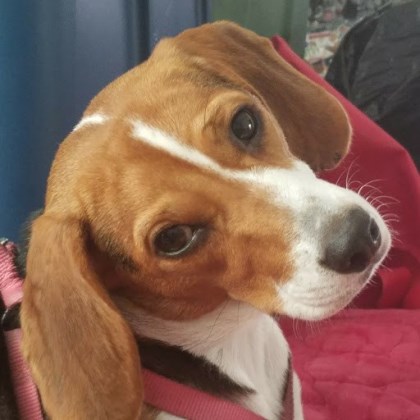 Copper
Copper and her dad, John, live a happy life just the two of them. As a veteran, John finds companionship and support in his two-year-old beagle.
One day, Copper got out the back gate unknown to John and was subsequently hit by a car. John heard a yelp and a car horn and ran outside to find Copper on the ground and a car speeding away. John brought Copper inside, where she immediately hid in pain. They went to the veterinarian where Copper was diagnosed with a fractured jaw that would require surgical intervention.
John's only income comes from his VA pension, and that alone is barely enough to get him through the month. He had no way of coming up with the money to help Copper, but also couldn't consider leaving her in so much pain.
After John found out about FACE, he quickly reached out to us for help with his best friend. At FACE we know how important pets are, and we knew we had to help John and Copper!
We're happy to update that after our pledge to help fund Copper's surgery, she had a completely successful fracture repair. Her and John are back home to enjoy life together.