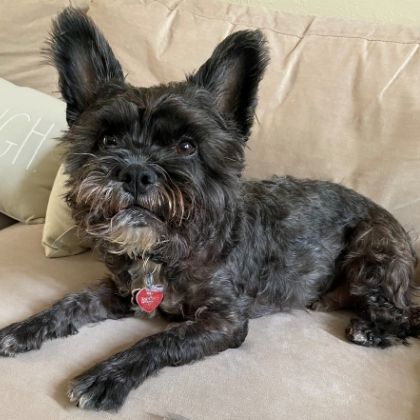 Bentley
"I am a recent grant recipient from this organization, and I wanted to email you all to say a big BIG thank you. I have attached photos of my baby boy, Bentley. He is in postoperative recovery from his spinal surgery for a herniated disc. He still does not have full motor function in his hind legs, but neurologists expect him to be back to walking by next week.
Just a little bit about me; I'm currently a student and in extreme amounts of debt. When I woke up, seeing my puppy not able to walk shook every bone in my body and I was anticipating the worst news on my way to the ER for him. When the veterinarians showed me the estimated bill for Bentley's procedures, I cried in my car trying every way possible to fund this surgery. It wasn't until the vets told me about FACE Foundation when my tears of fear turned into tears of relief. I am extremely thankful that this non-profit exists. Your efforts and goal made a huge difference in my life with Bentley being a big part of it. I cannot thank you and your entire team enough."
Success stories like this are possible thanks to our friends at Ruggable. They generously sponsor two life saving surgeries through FACE every month!