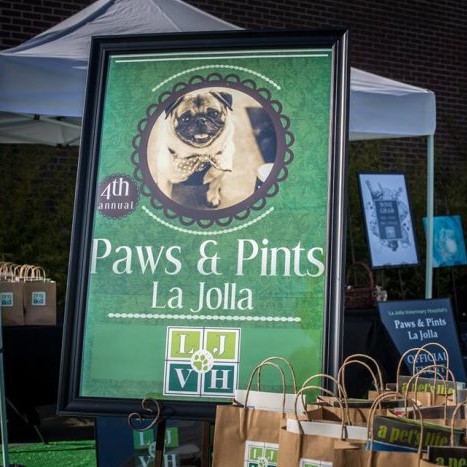 Paws & Pints 2019 a Success!
La Jolla Veterinary Hospital hosted their 6th annual Paws & Pints Fundraiser at The LOT in La Jolla on Thursday, June 6th, 2019. The event benefited The FOCAS Program at the Rancho Coastal Humane Society and FACE Foundation! Paws & Pints featured both silent and live auctions, a raffle, wine grab, a fun photo booth and more. Thank you to everyone who came out to support our lifesaving work.
Check out a recap of the night here:
For information for next year's event, please visit the event website at www.pawsandpintslajolla.com or email [email protected].