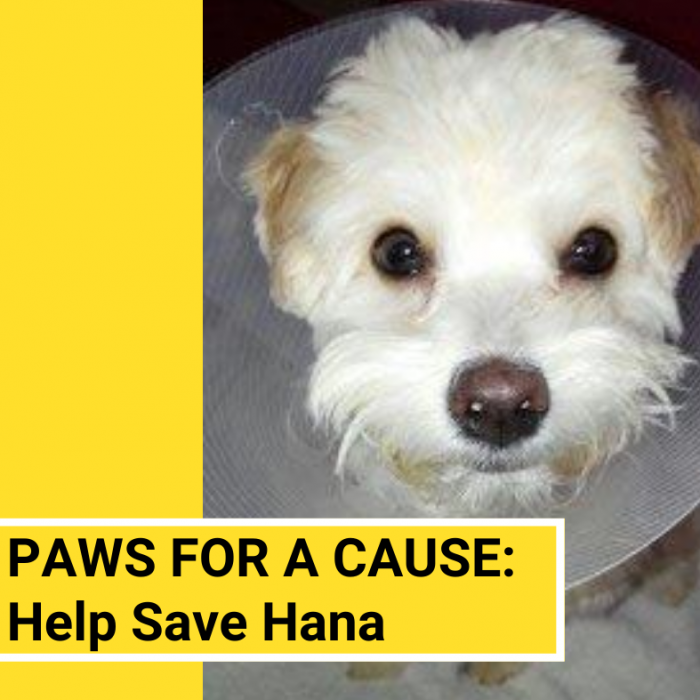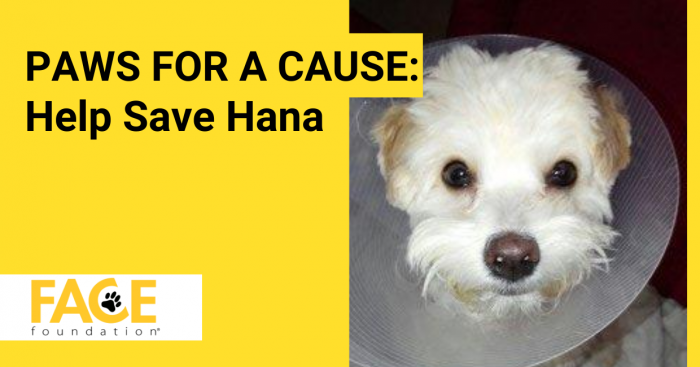 AUGUST 24 UPDATE:
Thanks to the support of our animal-loving community and veterinary hospital partners, Hana was able to get the surgery she needed!
You can still save lives like Hana's by donating today
---
AUGUST 21: Hana has a life-threatening spinal injury and needs surgery to walk again. Surgery must be done today to give her the best chance of recovery. Will you donate now to help save Hana?
Six years ago, Susan's dog passed away from a sudden illness. She told herself she wasn't going to get another dog, but shortly afterwards met Hana. As a single senior citizen, Susan decided she could use the company. Hana, a sassy Malti-poo who loves people, has remained a constant companion for Susan since day one, providing her the comfort she needs to get through each day. Susan suffers from multiple health issues and ongoing disease, but has been able to make ends meet with Hana by her side.
Hana's companionship has meant even more to Susan during the recent pandemic. She used to receive in-home supportive services but this had to be placed on hold due to COVID-19, leaving her with only her trusted furry companion. "Hana loves to do anything that I am doing," says Susan. Whether it is watching TV or playing, Hana is always there for Susan, and Susan is always there for Hana.
On Thursday evening, Hana and Susan were resting quietly. Hana suddenly fell off the bed – something that happens all too often with many pets – and was immediately yelping in pain. First, she only seemed lame on her left back leg, but shortly after she was unable to walk at all.
Susan rushed Hana to her vet, who recognized the seriousness of Hana's condition. After being referred to a neurology specialist at Veterinary Specialty Hospital in North County, it was determined that Hana has a life-threatening spinal injury that will require surgery so she can walk again. Surgery must be done today to give her the best chance of recovery.
Being a single senior living only on a fixed Social Security and Disability income, Susan is unable to afford the full cost of Hana's life-saving surgery. "This is my companion, I love her." It would mean everything to Susan to bring Hana back home with her.
FACE has pledged to help these best friends… Will you help Hana & Susan?
DONATE NOW
Please write Hana in the Gift Notes box, or call FACE at 858-450-3223 to donate today.