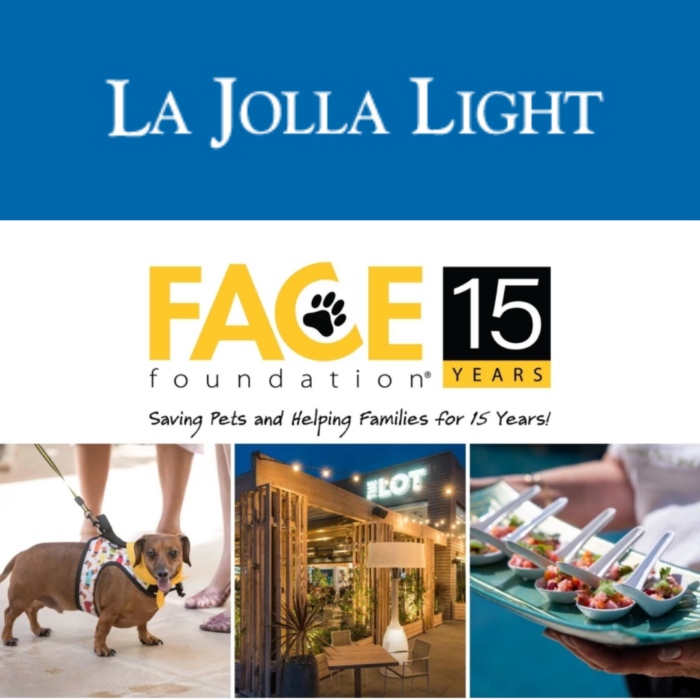 FACE's 15 Year Event Featured in La Jolla Light
La Jolla Light recently featured FACE Foundation's upcoming 15 Year Anniversary Event in their Local Business Spotlight. Sponsored by La Jolla Veterinary Hospital, this grand celebration will be taking place on September 11 at THE LOT.
To read the full article, click here.
For more information about the event, visit https://face4pets.ejoinme.org/15Year