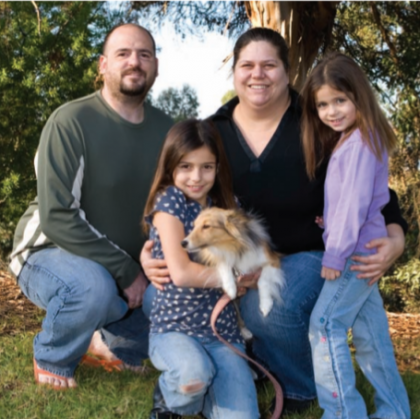 Coconut's Story Featured in Ranch & Coast Magazine
The February 2009 issue of Ranch and Coast Magazine featured one of FACE's success stories. When Coconut, a 2-year-old Sheltie broke her leg, the Giblins rushed her to their vet. They assumed the vet would be able to put a cast on Coconut's leg, and that would be that. However, they soon discovered that their puppy's injury was complicated and that they'd need to see a specialist.
Then came the more devastating news that fixing Coconut's leg would cost nearly $5,000. The Giblins, who have two young daughters and earn a modest income, couldn't afford it. 'The only other option was to try to leave it to heal naturally,' adds Louise, 'but it would probably keep breaking. We couldn't put her to sleep. She's our baby.' Coconut's vet then told the family about the FACE Foundation. FACE was able to help the Giblins afford the necessary treatment, and today Coconut is a happy and healthy dog.
Download Ranch & Coast article (PDF).
–By Annamaria Stephens
Printed with permission from Ranch & Coast Magazine
www.ranchandcoast.com